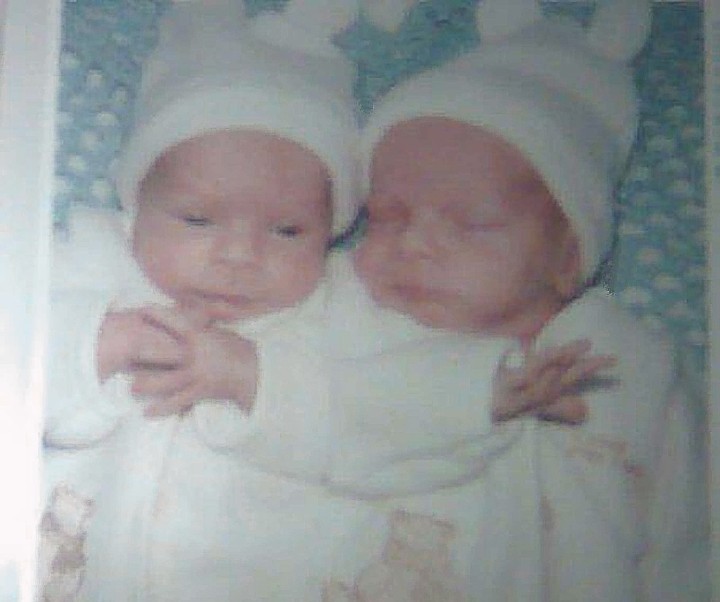 The identical twin of a nine-year-old boy killed in a road accident "sensed" the tragedy, their devastated mother has revealed.
Sionaid Brown said she was told by Zachary: "Mum, you need to go find Logan."
Sionaid, 31, then spent two hours searching for Logan only to discover that he had died after being struck by a car on a busy road near his home in Glenrothes, Fife.
The tragedy happened on the A92 at about 5.40pm on Tuesday this week. Logan, who had gone to play at a friend's house, was taken to hospital in nearby Kirkcaldy but medics were unable to save him.
Sionaid, a mother of five, said: "I knew that Logan was going to see some friends.
"He came in and told me, so I said, as always, to make sure he was back before dark.
"Later, Zachary actually came up to me and said, 'Mum, you need to go find Logan'.
"He knew before anybody else knew. He knew. They were so close. They shared a cot in the hospital. They shared a cot at home.
"You could put the two of them in the same moses basket for a short while because they were so small.
"They've never been apart. When Logan was in hospital for two nights, not one of the two of them slept.
"When we moved house, they just had to share a bed. They couldn't sleep apart. Even now there's been nights when I've gone to their room and found them snuggled together in bed."
Pictures of the twins show them bundled in identical outfits as babies and dressing up with their sister.
Sionaid, a stay-at-home mum, described Logan as "cheeky and caring". She doubts they will ever know why her son was found so far away from home.
Logan's normal route home from his friend's house would not have taken him onto the busy A92.
Sionaid said: "He's never ever wandered away before. Never gone that far. I don't think we'll ever know how he got there, how he came to be on that road. It's quite far from his friend's house.
"We don't know all the details of the accident yet as the police are still investigating it. But if it was a genuine accident and there were no other factors involved I'd like to meet the woman driver.
"I'd like to tell her I understand that it was an accident."
Logan was struck by a black Vauxhall Corsa between the Cadham and Balfarg junctions of the A92 during rush hour.
His brave mother held it together as she told how the family had a dream holiday booked in June to Sundrum Castle in North Ayrshire before spending a few days in Fort William.
Sionaid told how they were hoping to take "train-daft" Logan on Fort William's Jacobite steam engine from the Harry Potter films – fulfilling his lifelong dream.
She paid tribute to the youngster who she said loved playing practical jokes on family members and who loved water so much he'd spend hours in the bath.
One time, the twins splashed water around so much that it came through the kitchen ceiling below.
Doting grandfather Robert Brown, 54, said he was never able to tell the twins apart.
He said: "I couldn't tell them apart as babies and that never changed.
"If they were standing in front of me right now I'd still not be able to tell you which was which.
"I know twins are always close but these two had a bond that just couldn't be broken."
Little Logan leaved behind four siblings – nine-year-old twin Zachary, 14-year-old sister Tiegan, step-brother Brett, 20, and step-sister Sharn, 21.
Logan's dad Dean Carrie also tragically passed away almost two years ago at the age of 43 when the twins were just seven years old.
A postmortem is to be carried out on Logan and although no funeral plans are in place yet his mum hopes to have him buried at Leslie Cemetery in the coming weeks.
Investigators are appealing for witnesses that saw the accident to come forward.
Inspector Brenda Sinclair said: "Tragically this collision has resulted in the loss of a young boy's life and our thoughts are with his family at this harrowing time.
"We are appealing for any drivers or pedestrians who may have been on the A92 at the time of the collision to come forward and help establish the full circumstances of the incident."
Anyone with information about this collision can contact police on 101 or anonymously through Crimestoppers on 0800 555 111.