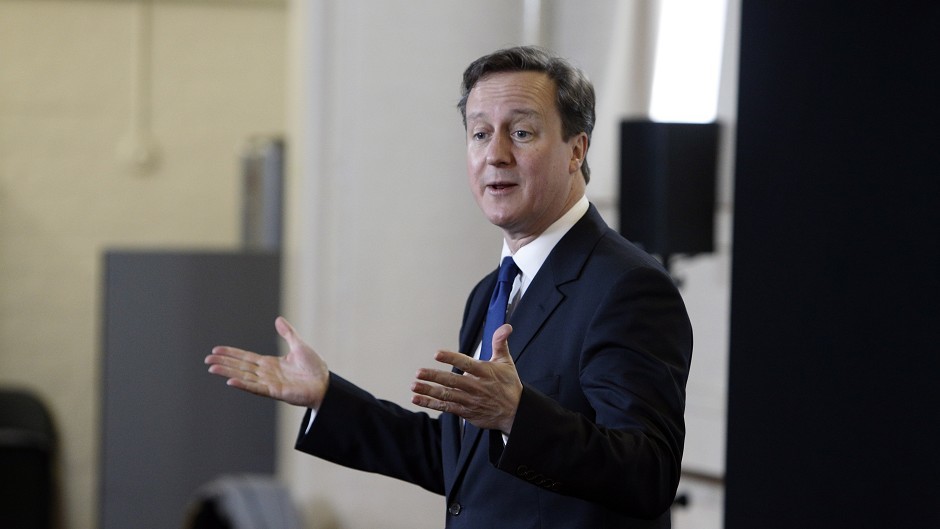 The prime minister pledged that none of Scotland's military bases will be sold off as budget cutting measures.
Mr Cameron gave the assurance after Defence Secretary said his department must prepare to sell off airfields, old barracks and vehicles to help keep the Armed Forces "fighting fit".
That led to fears about the future of facilities at Fort George near Inverness as well as Kinloss and Leuchars in Fife, which both lost their status as RAF stations as part of the last basing review.
But the Conservative leader told The Press and Journal "we can afford what we have got".
He said: "We had our strategic defence and security review. Decisions were made about bases there.
"Overall, because of the return of the Army from Germany, there were some basing requirements going up not down and I think if you look at the outcome I think Scotland got some quite considerable benefits out of the basing decisions that were made.
"There were difficult decisions too but generally speaking you come back to – you can only have a strong defence if you have a strong economy.
"We have now got the deficit falling, inflation down, employment rising, the fastest growing major economy in the western world, it is clear that we can afford to have what we have got, which is the fifth-largest defence budget anywhere in the world.
"I don't want to make too much of a political point but Scotland alone would not have the fifth-largest defence budget in the world.
"So Scotland, as part of something bigger, makes an enormous contribution to our armed forces but also gets an enormous benefit out of basing, skills and development."
Mr Fallon said last month that despite significant savings, the "job is far from over" and the government must "sweat our buildings and land" to support frontline armed forces personnel.
He added that the Ministry of Defence had to "ask more questions about our assets", while asking how many airfields and military vehicles were needed.
The size of the Army is being cut by a fifth to 82,000 and Mr Cameron has repeatedly refused to commit to maintaining Britain's defence spending at 2% of the country's budget after the election.
What is now Kinloss Barracks and home to the 39 Engineers Regiment was RAF Kinloss and the base to the fleet of Nimrod surveillance aircraft which was scrapped as part of spending cuts.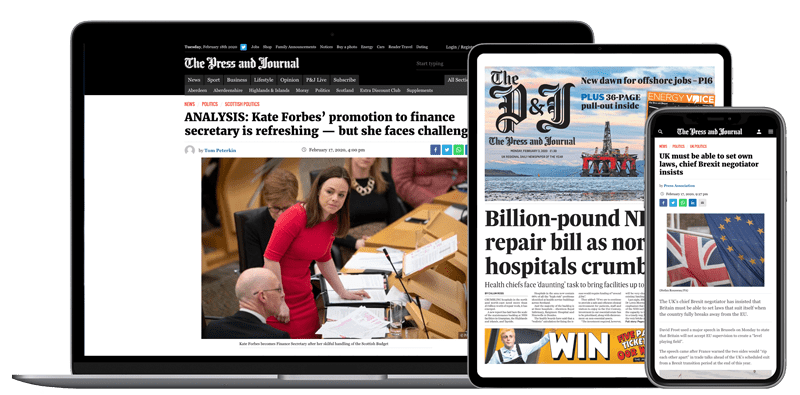 Help support quality local journalism … become a digital subscriber to The Press and Journal
For as little as £5.99 a month you can access all of our content, including Premium articles.
Subscribe