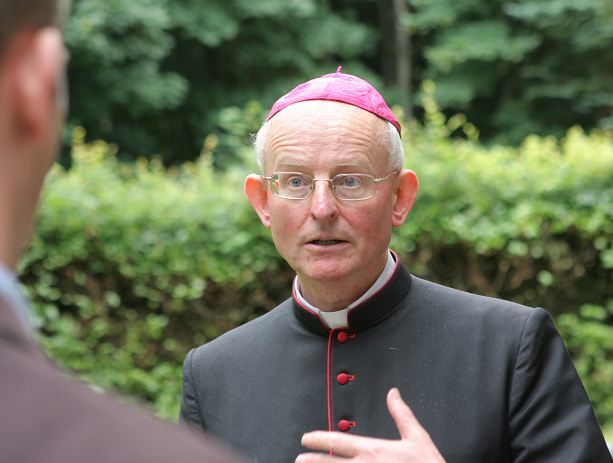 The Rt Rev Hugh Gilbert, Bishop of Aberdeen, yesterday urged congregations across the north and north-east of Scotland to support the opposition of a Bill legalising assisted suicide.
Bishop Gilbert said he echoed the views of medical bodies in the UK by rejecting the proposal being put forward by Green MSP Patrick Harvie, which would allow those with terminal or life-shortening illnesses to obtain help in ending their suffering.
It is the second attempt to legalise assisted suicide in Scotland after previous proposals were rejected by MSPs in 2010.
In a Pastoral Letter distributed to all Sunday Masses, Bishop Gilbert asked congregation members to contact their MSP to express their opposition to the Bill and to urge him or her to vote against it.
He said that saying Yes would have fundamental implications for society and contradicted the Church's belief in the sanctity of life.
The vote is scheduled for Easter at the Scottish Parliament.
"The Church teaches that, as life draws to its end, we are not obliged to accept every conceivable means to prolong it. We can allow nature to take its course," he said.
"However, what is currently being proposed is quite different. It will mean that patients with a progressive or life-threatening disease can ask help to end their lives.
"None of us want to see another human being, or ourselves, in prolonged and severe pain. We all want to be compassionate.
"But enshrining assisted suicide in law would take us into another territory. It would short-cut real compassion and social responsibility.
"It would forget the lessons learned from the World Wars and embodied in the Universal Declaration of Human Rights of 1948. It would narrow the horizons of human life. It would subtly change the atmosphere. It would add to the darkness."