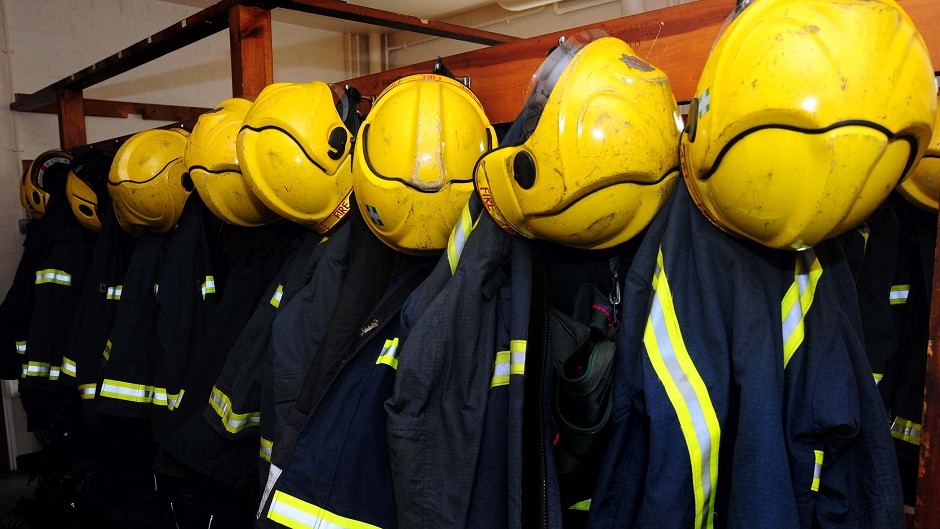 Fears have been expressed for fire cover in remote and rural areas following a fall in retained staff.
According to new figures 136 retained firefighters have been lost – 4% – since the creation of the Scottish Fire and Rescue Service in April 2013.
The number were among 290 firefighters to go over the year leaving a total of 4,001 for 2013-14. Retained firefighters fell from 3,076 to 2,940.
In many areas retained personnel provide the majority of cover. For instance, in Highland 564 out of 717 staff are retained, as are 297 out of 320 in Aberdeenshire, and 104 out of 156 in Moray. Orkney, Shetland and the Western Isles are wholly dependent on retained staff.
The figures showed a 5% decline and control room staff and a 12% fall in support staff as the service was forced to make cuts as regional forces were brought together into a single force.
Liberal Democrat justice spokesman Alison McInnes said the loss of the retained firefighters "particularly worrying".
She said: "They provide cover to almost 90% of Scotland. Almost every rural and remote community relies upon the willingness of these local people to drop whatever they are doing and attend an incident."
The north-east MSP added the figures do not reveal whether some communities have been hit harder than others since the centralisation of the fire service.
A Scottish Fire and Rescue Service (SFRS) spokesman said it was about to roll out a national recruitment in the spring.
The recruitment of the retained duty system had been reviewed to make it a "smother" experience for candidates and to make it easier to target specific stations most in need of cover.
Community Safety Minister Paul Wheelhouse said: "We are almost two years on from the successful transition to the single Fire and Rescue Service in Scotland and already we have seen the benefits of reform thanks to efforts made by SFRS staff.
"All parts of Scotland now have access to specialist equipment and expertise, there has been a reduction in the duplication of services and we are continuing to protect and improve local services. This has all been achieved in line with the SFRS commitment to no compulsory redundancies."