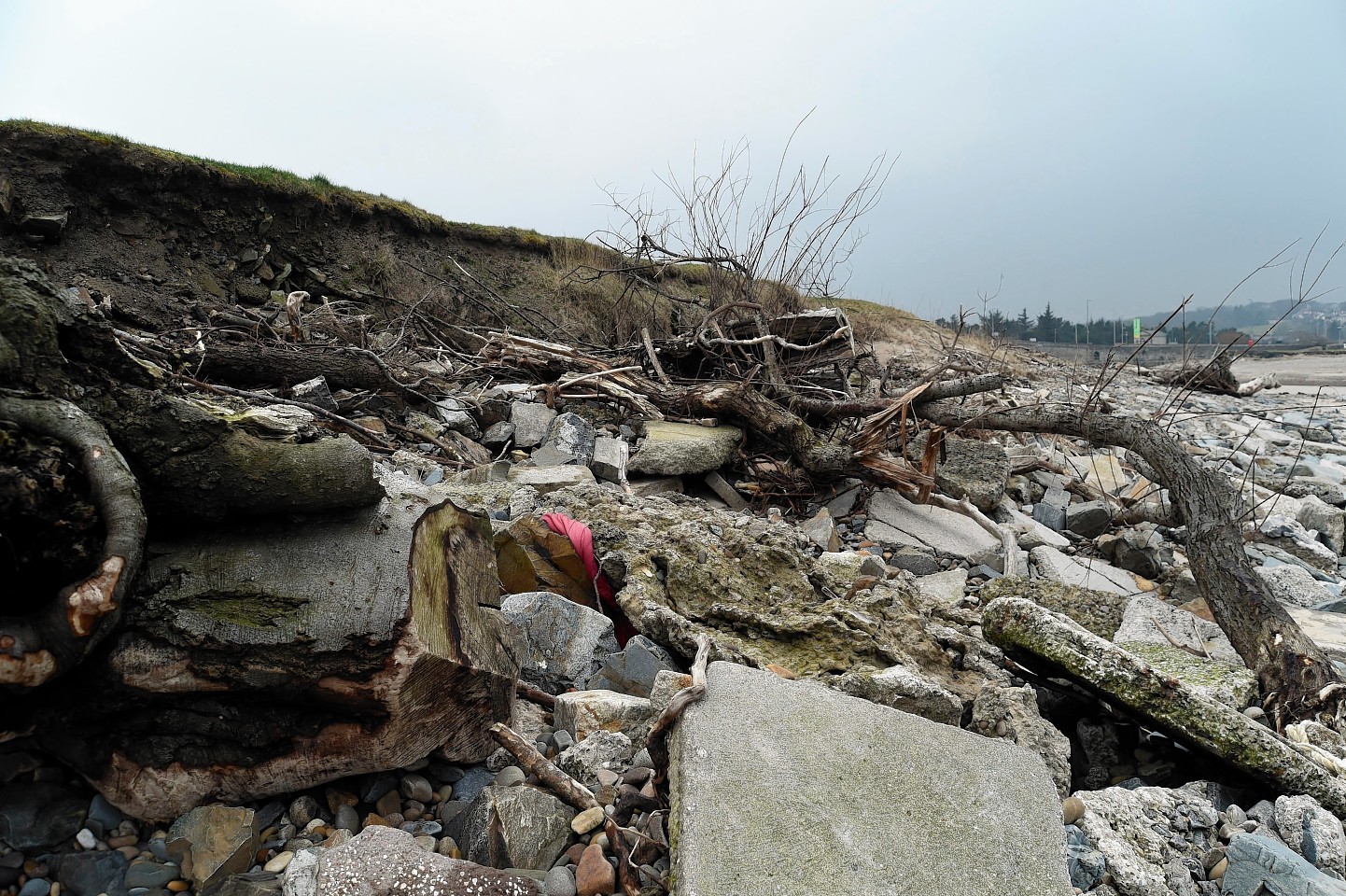 Beaches in the north and north-east are among the worst in the country for finding washed up nappies, wet wipes and cotton wool on the shoreline.
The Great British Beach Clean by the Marine Conservation Society (MSC) found that sewage related debris (SRD) had been found on 13 seaside spots across Grampian, Moray and the Highlands and Islands.
The worst offenders included Aberdeen beach, St Cyrus Sands, Johnshaven and East Nairn Beach.
Although volunteers taking part in the clean-up in September last year found that litter on Scottish shores had dropped by 8% compared to 2013, Scotland had the highest amount of rising SRD.
Nearly a third of Scotland's washed-up toiletries were wet wipes which is more than treble the amount found in 2013 and the highest in the UK.
Phil Mills-Bishop, vice-chairperson of Stonehaven Community Council, last night said there was nothing worse than taking children or visitors to the beach to find it covered with rubbish.
He added: "While the various authorities should do more to remove rubbish, provide bins and enforce sanctions I believe its also about individuals taking responsibility.
"In regards to sewage it is perhaps time to educate people about what we can and cannot put down the toilet and map out where such items go after being flushed."
Calum Duncan, programme manager of MCS Scotland, said the problem is perhaps because wipes are often described as flushable and are put down the loo instead of in the bin.
He added: "Our sewerage systems weren't built to cope with wet wipes. When flushed they don't disintegrate like toilet paper, and they typically contain plastic so once they reach the sea, they last for a very long time.
"They can cause blockages in our sewers, and then everything else that has been flushed down the loo can either back up into people's homes, or overflow into rivers and seas."
Liz McDonald,councillor for Nairn, also stressed it was important to retain high standards of cleanliness to protect the dolphins and other marine wildlife.
The main offenders of SRD
Aberdeen beach.
Aberdeenshire: St Cyrus Sands, Johnshaven, Buchan Ness Lighthouse, Forvie National Nature Reserve, Palmercove Bay.
Moray: Spey Bay
Highlands: East Nairn Beach
Orkney: Mill Bay and Sands of Mussetter
Argyll and Bute: Ardbeg, Ettrick Bay, Kames Bay and Port Mor.