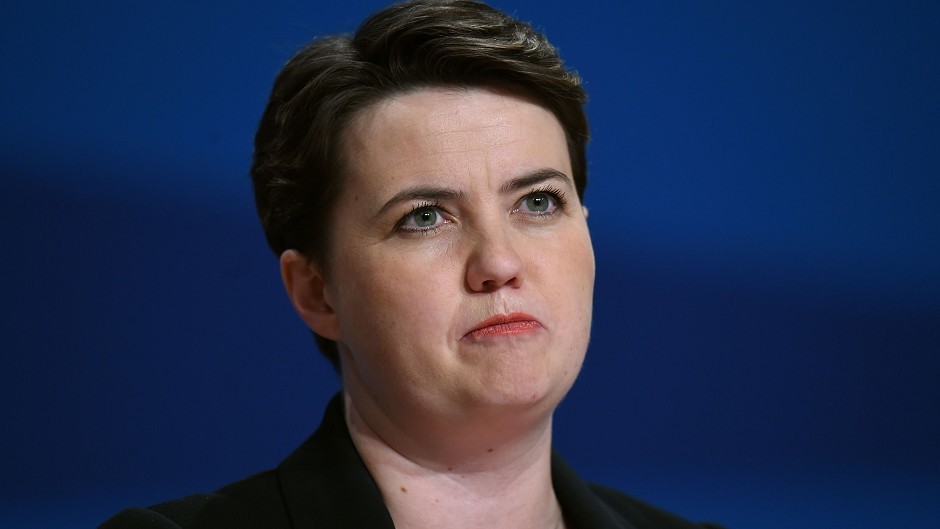 Scottish Conservative leader Ruth Davidson has been subjected to foul-mouthed homophobic abuse by a Twitter user purporting to be a pro-independence SNP supporter.
The abuse, which is littered with expletives attacking the MSP's sexuality, was posted on a Twitter profile featuring the SNP logo and artwork for "The '45 Group", which represents the 45% who voted Yes to independence.
Ms Davidson responded: "Nice. Classy. Do you kiss your mother with that mouth? Bet she's really proud of you."
SNP leader Nicola Sturgeon distanced herself from the tweet's author, who uses the profile Laird O'Callaghan and username SparkyBhoyHH.
She said: "Homophobic abuse of Ruth Davidson MSP or anyone else is unacceptable. End of. Anyone engaging in it is no friend of my party."
The abuse was met with almost universal criticism by Twitter users from across the political spectrum and Scottish society.
SNP international development minister Humza Yousaf, a fellow Glasgow MSP, has pledged to investigate if the author is a member and push for his expulsion.
He said: "Utterly disgraceful. Will investigate if member. Personally will push for expulsion. Zero-tolerance homophobia."
Human rights lawyer Aamer Anwar, an SNP member and prominent independence supporter, said Police Scotland should "pay him a visit".
He said: "That was a vile attack. Homophobia, sectarianism, racism, no difference – you should never have to put up with it."
The Scottish Socialist Party said: "Inexcusable, horrible, abusive language. Everyone at the SSP sends our solidarity in fighting it."
Bruce Findlay, former manager of Scottish rock group Simple Minds, said: "You do get them. Well done in dismissing him. I don't think he's the smartest of trolls. He's a coward."
Glasgow Kelvin SNP MSP Sandra White said: "Appalled by this. No-one should have to take this abuse. Can we identify him?"
Twitter users have published a name and photograph of a man they have identified as O'Callaghan.
In response, O'Callaghan said: "Boohoo, support the woman that hates Scotland and supported no. She is a gobby Tory. She is well off, she hates working class, she loves Cameron."
In a statement, Ms Davidson said: "I'm not the only politician who gets abuse online.
"I've previously condemned those who have racially abused Humza Yousaf as well as the torrents of sexism and misogyny aimed at the First Minister.
"A significant proportion of the abuse I receive is homophobic, and I make a point of calling out a selection of such tweets every few weeks.
"It's important for me that young LGBT people can see that such abuse doesn't have to be borne.
"It's not OK. People don't have to just sit there and take it. You are allowed to challenge it.
"It is heartening to me that so many people online agree that challenging someone's politics is healthy but abusing them for their race, colour, gender, sexuality or other area of themselves is simply unacceptable.
"Scotland is better than that.
"One bampot's idiocy demonstrated so many hundreds of people's humanity."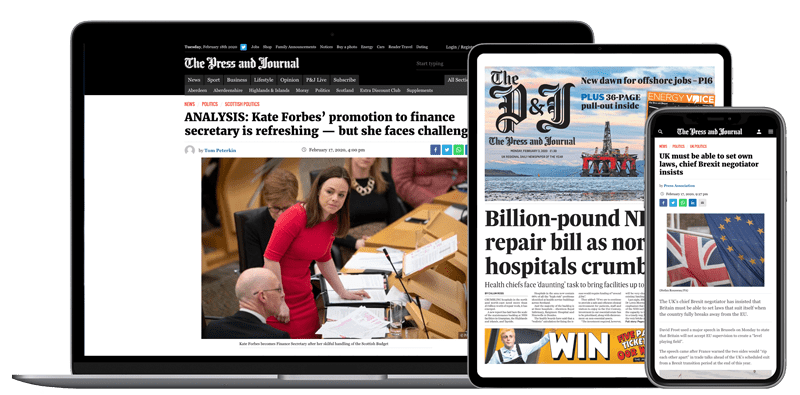 Help support quality local journalism … become a digital subscriber to The Press and Journal
For as little as £5.99 a month you can access all of our content, including Premium articles.
Subscribe