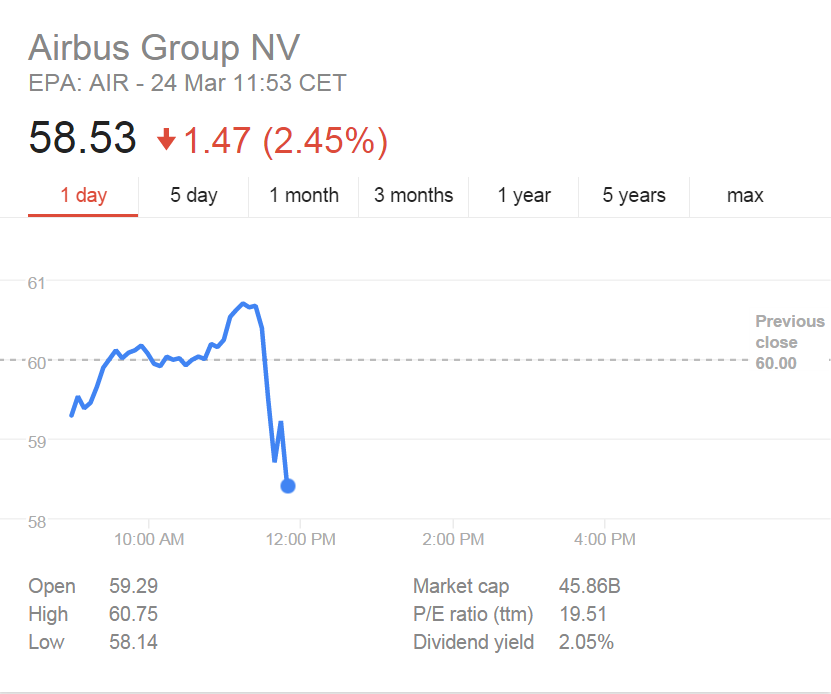 An plane operated by the airline GermanWings has crashed in southern France, it is understood.
Following the crash, shares in Airbus Group NV have fallen dramatically in the hours following the incident.
The passenger plane had believed to have been flying between Barcelona and Dusseldorf.
It is reported that the plane, an Airbus A320, came down in the southern French Alps, with around 148 people on board.