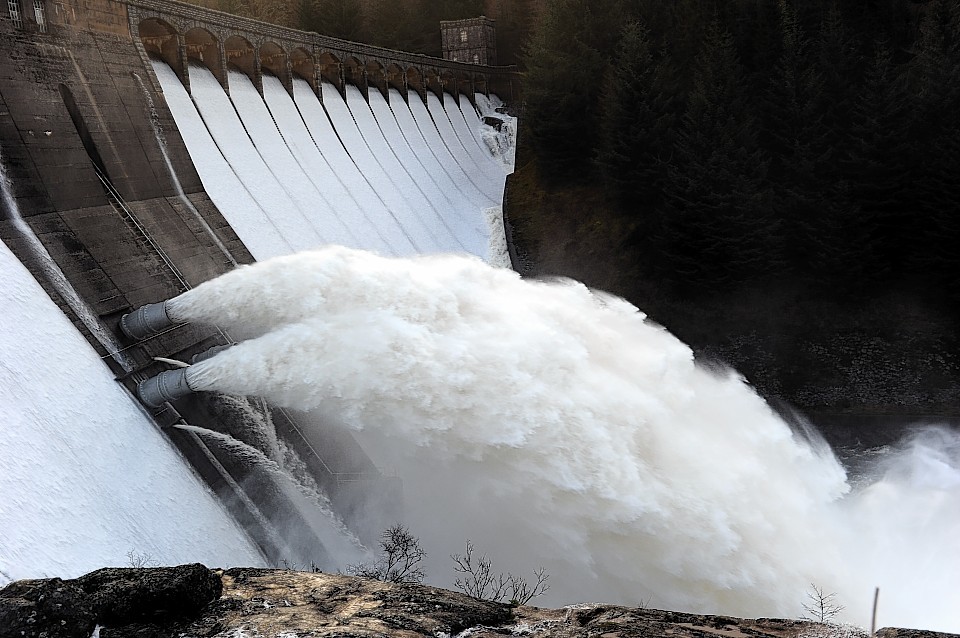 Green energy provided Scotland with nearly half its electricity last year.
Provision renewable electricity generation figures for 2014 show that 49.6% of gross electricity consumption came from wind, hydro, marine, and biomass energy, up from 44.4% in 2013.
Renewable energy increased by 11.7% last year and is now estimated at 18,959 gigawatt-hours (GWh), enough electricity to power the equivalent of an additional households for a year.
Hydro generation was at a record level, up 26% from 2013 to 5,503 GWh, as was wind, up 4% to 11,592 GWh.
Scottish Energy Minister Fergus Ewing said: "Renewable electricity generation continues to go from strength to strength in Scotland – and I am pleased we have almost met our 50% renewable electricity target a year ahead of schedule.
"Harnessing Scotland's vast energy wealth has multiple benefits – reducing our carbon emissions, creating jobs and investment and helping keep the lights on across these islands."
Joss Blamire, senior policy manager with the industry body Scottish Renewables said: "These figures show how valuable the renewables sector is to Scotland, with wind and rain generating almost half of our electricity needs.
"With records broken for all our major renewable energy technologies – hydro, solar pv, biomass and wind – 2014 was the best year ever for green energy in Scotland.
"While we are still on track to meet our interim target for electricity generation, we must not forget that much still needs to be done in order to meet our target for heat, which makes up more than half of the energy we use in Scotland."