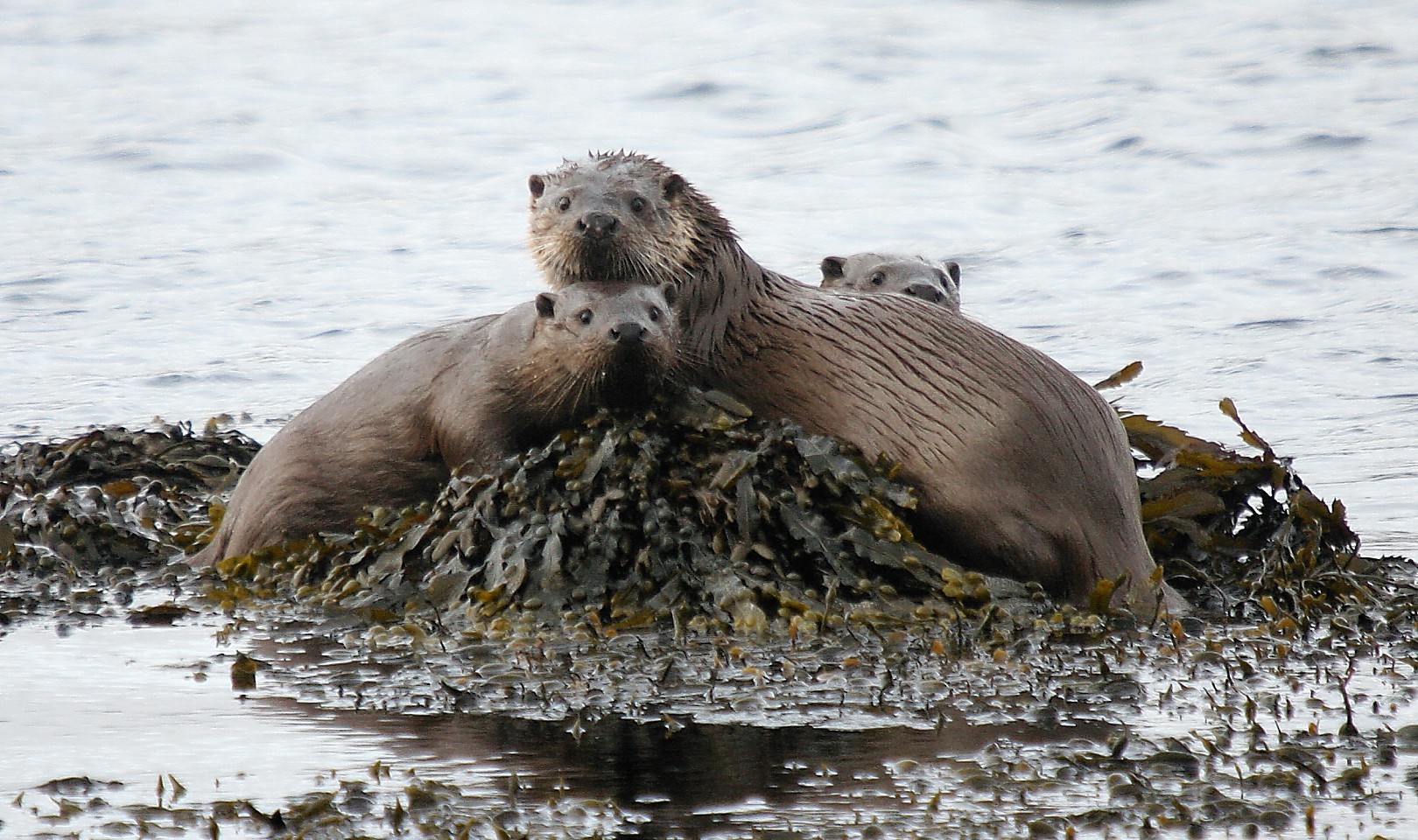 Organisers of T in the Park have been accused of potentially breaking the law by blocking up a suspected otter's den.
A report by the team's own environment consultants reveals they were aware of the possible holt at the music festival's new site and monitored it for more than a week.
Experts employed by DF Concerts, the firm behind the event, concluded the hole was not being used by otters and bricked it up.
But one of the UK's leading otter experts has claimed their actions may have broken strict laws protecting the animals – and could open them up to a £6,000 fine.
Paul Yoxon, head of operations at the International Otter Survival Fund, said the site should have been monitored for a longer period with infrared cameras.
DF Concerts, which is already facing controversy about potential harm to ospreys which nest at the site, last night flatly denied it had broken the law.
The firm faces a race against time to get permission from Perth and Kinross Council to use the grounds of Strathallan Castle, between Crieff and Auchterarder, after having to relocate from its former site at Balado.
The environmental statement report from DF Concerts says a possible otter holt was monitored for eight days using a pad inside the cavity and sticks across the entrance.
After no signs of mammal use were recorded "the hole was blocked with stones and bricks".
Mr Yoxon, an award-winning conservationist based on Skye, said the process had been "quite unprofessional".
He added: "I've no idea why they blocked it up with rocks.
"It's an offence to kill an otter – and an offence to damage its home."
DF Concerts' ecologist also found a badger sett – but again concluded it was not occupied – as well as 14 potential red squirrel dreys and evidence of bats.
A spokeswoman for the festival said critics had not read the environmental statement or its addendum properly.
She continued: "There have been three surveys carried out for otter on site over the last two years.
"The ecologist undertaking the monitoring of the potential otter holt identified in the environmental statement has 15 years survey experience and holds a Scotland wide licence for otter survey.
"His opinion is that the hole was too small and completely unsuitable as to be an otter holt."
A video of ospreys mating "several times" at the site has been posted online by a group trying to stop July's event from going ahead.
The footage was filmed by campaign group Strathallan T Action Group (Stag).
Questions have been raised about whether or not the festival can go ahead after the protected birds returned to the site after migration.