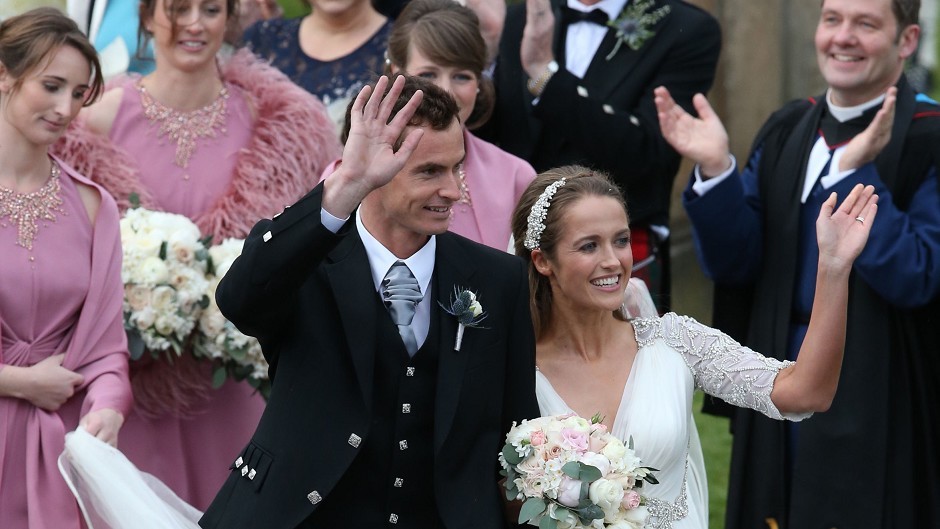 The grandmother of Scots tennis champion Andy Murray yesterday said his wedding to Kim Sears had been "fantastic".
An enthusiastic Shirley Erskine made the remarks as she left Cromlix House Hotel with her husband, Roy, for their home nearby.
When asked about the previous day's wedding in the groom's home town, Dunblane, she said "it was fantastic" and that the star and his new wife, had enjoyed a "wonderful" day.
Neither she or husband Roy were able to recall what the happy couple's first dance was, although they did confirm that the groom's mum – and Strictly Come Dancing Star – Judy wasn't tempted to take the floor and show them how it was done.
Mr Erskine said: "It was something with music anyway. They actually did go out for the first dance."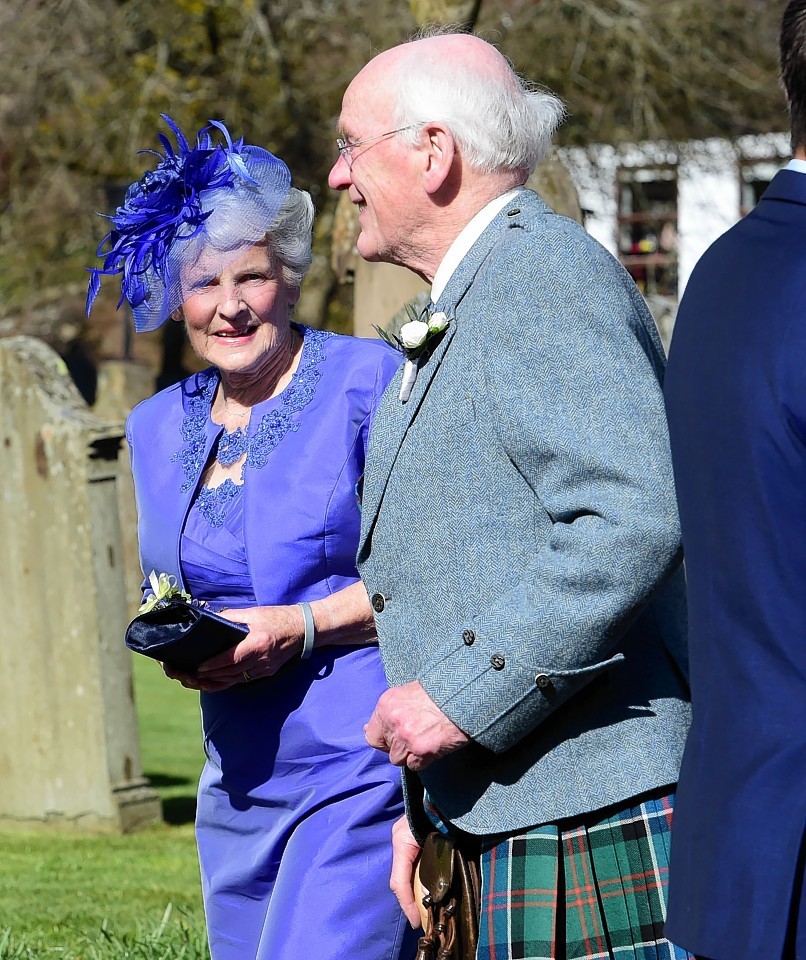 The families spent yesterday morning holed up inside the luxury Victorian mansion, which Murray bought in 2013.
Mrs Erskine said: "We've just all been up there together and everybody's parting in dribs and drabs."
She also revealed the couple would not be going on honeymoon until later in the year.
Members of the bride and groom's families were spotted driving in and out of Cromlix House's main gates throughout the day.
Andy's father, Will Murray, was seen driving into the grounds at 12.30 with his fiance, Sam Watson.
Mum Judy was also seen leaving through the main gates shortly after 2.30pm, as were Kim's parents, Nigel and Leonore Sears.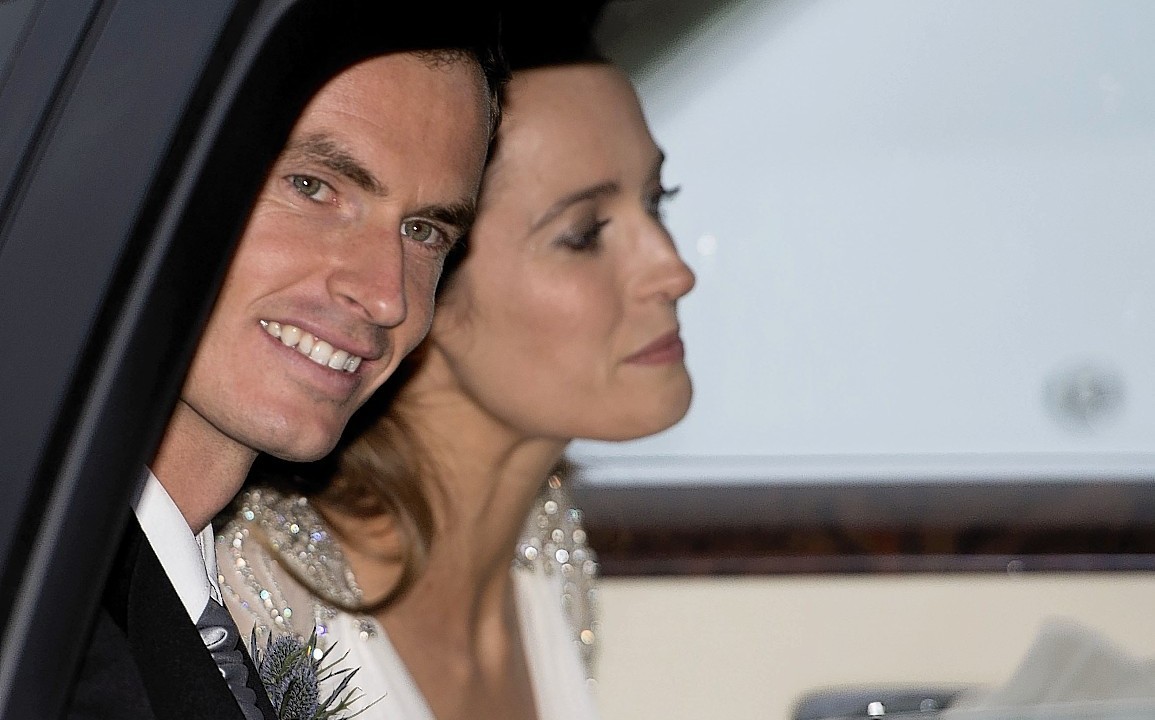 The new Mr and Mrs Murray, both 27, were married in Dunblane Cathedral on Saturday.
A huge crowd gathered outside the 12th century venue, bolstered by hundreds of journalists from around the world.
There were loud cheers when the Wimbledon ace and his bride emerged – the groom wearing a blue and green kilt while his bride sparkled in an embroidered white gown.
Among the guests were former British tennis number one Tim Henman and his wife Lucy.