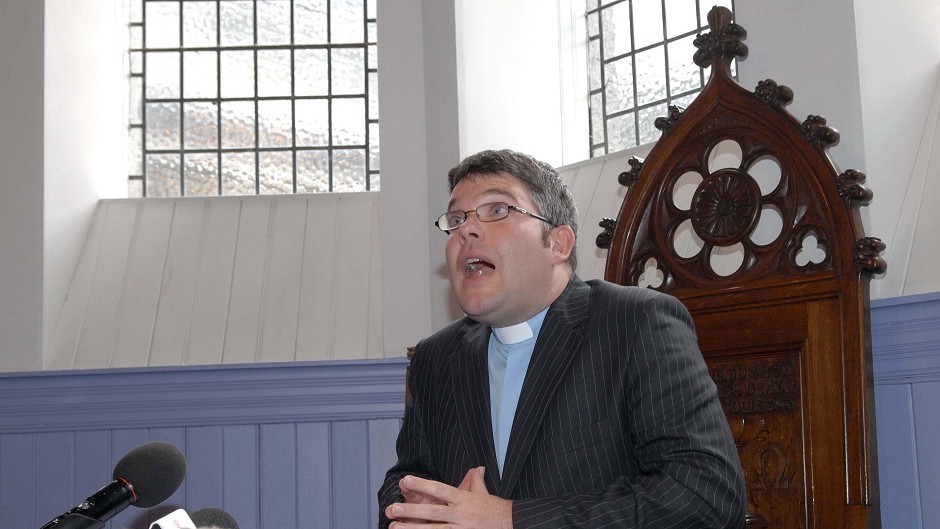 Church of Scotland members from across the north and north-east have expressed deep dissatisfaction about a controversial decision to change the Kirk's historic stance on gay clergy.
They are among 74 ministers and elders who have formally lodged their dissent after the General Assembly approved a motion on Saturday to give congregations the freedom to call a person in a civil partnership as their minister by 309 votes to 182.
Signatories include the Rev Scott Guy of Northfield Church in Aberdeen and city elders Brian Fowler, of St Columba's Church in Bridge of Don and Hazel Hewitt of St Nicholas of Kincorth Church.
The Rev Scott McRoberts of St Columba Church in Inverness, the Rev Thomas MacNeil of Martin's Memorial Church in Stornoway, the Rev John Sterrett of Golspie and the Rev Alexander Buchan of the North Ronaldsay with Sanday congregations in Orkney also registered their unhappiness.
Church officials claim that the level of dissent was lower than expressions about the issue at previous General Assemblies and not an indication of the number of people who would now leave the denomination.
But the Rev Mike Goss, spokesman of Kirk group Covenant Fellowship Scotland which was established to provide a home for people who believe sex should only be between a married man and woman, insisted the result was significant.
"This is a clear sign of the strength of feeling among commissioners – it is a substantial response," he added.
"This will not make any practical difference to the law of the Church and procedures but it does strengthen and encourage people who think this is a step too far.
"I think it was important that people signed the dissent so folk know this was not just something that was accepted."
Mr Goss said some of the signatories may be considering their position in the Kirk but many people opposed to the so-called mixed economy law were determined to stay and "fight on" for reformation.
He claimed the new law could cause Church legal problems in respect of vacancy procedures.
So far a total of 21 ministers have left the Kirk in wake of the row triggered by the appointment of the Rev Scott Rennie to Queen's Cross Church in 2009.
Former General Assembly moderator the Very Rev Lorna Hood pointed out that most people who voted against the motion did not feel strongly enough to record their dissent.
"I am disappointed but there was always going to be hurt – there was never going to be an all win situation," she added.
"If you are a traditionalist the Church is upholding what you stand for and if you are a revisionist it is allowing your point of view as well.
"There will be people who will still fight against it but I wonder that if the vote went the other way would there have been recording of dissent, I suspect not."