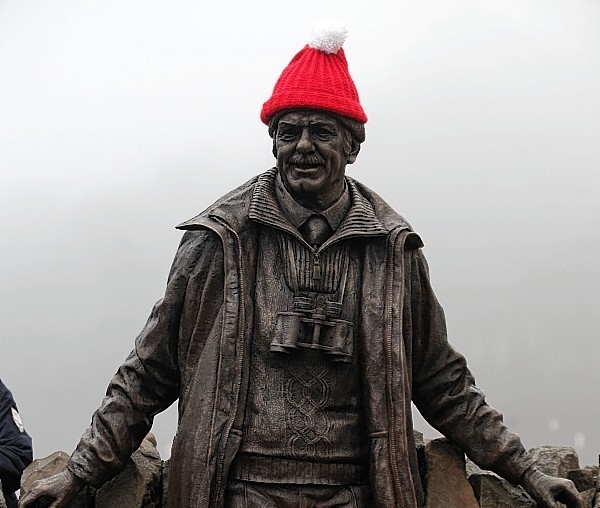 Loch Lomond's bonny banks became a sea of bobbly hats at the weekend during a festival celebrating the life and times of broadcaster Tom Weir.
A bumper crowd took part in the first ever Loch Lomond Weirfest and Scotland's Red Toorie Hat Festival.
Balmaha Bay, one of the veteran broadcaster's favourite spots, where his iconic statue was unveiled last year, provided the backdrop for Saturday's event.
Thousands of supporters, clad in his signature red and white toorie hat, flocked to the famous waterway take part in the event.
The festival, organised by the Tom Weir Memorial Group and the Friends of Loch Lomond and the Trossachs, celebrated not only his life but Scotland's great outdoors.
The renowned climber and author, who died in 2006, is regarded as "Scotland's most popular mountain man".
He introduced generations to Scotland's outdoors through his books and popular TV series, during which he met the people of Scotland, explored the landscape and its natural history.
Around 40 musicians, including popular Scottish minstrel Alastair McDonald, the Loch Lomond Ukulele Orchestra, The Mighty Sparrowhawk and folk and ballad artists Linsey and Ken Campbell, took part in the open-air festival.
Scottish food ambassador Christopher Trotter also showcased some of Tom Weir's favourite foods with a series of cooking demonstrations.
Meanwhile, Donald Nelson and Sion Barrington entertained visitors with Scottish storytelling.
Other activities included woodcraft demonstrations, workshops, birds of prey displays and themed guided walks.
Susan Taylor, one of the event organisers, said: "Weirfest was a great success and exceeded expectations with thousands of visitors enjoying a varied programme.
"It was a very fitting tribute to Tom Weir who was one of Scotland's greatest characters and introduced several generations to Scotland's outdoors through his prolific writing and broadcasting work.
"I was impressed by the numbers of people who turned up wearing Tom's signature red toorie hat and who took part in the programme of activities we had laid on.
"I would like to thank everyone who made the first Weirfest such a resounding success.
"Importantly, the funds raised will enable us to press on with further improvements to the Tom Weir's rest site and this will include new paths, stone walling and the installation of story boards."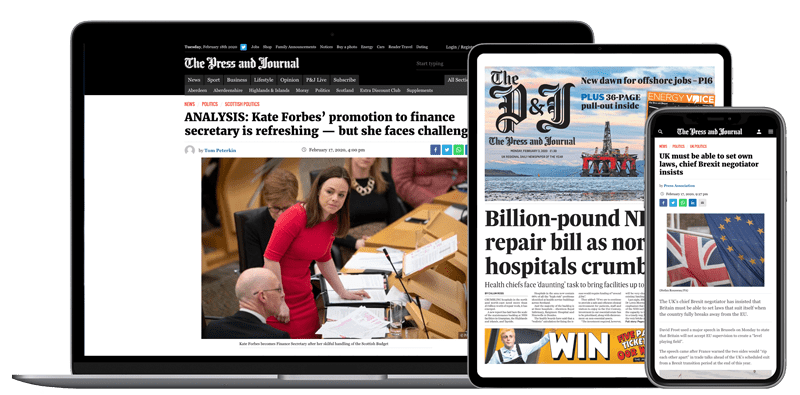 Help support quality local journalism … become a digital subscriber to The Press and Journal
For as little as £5.99 a month you can access all of our content, including Premium articles.
Subscribe