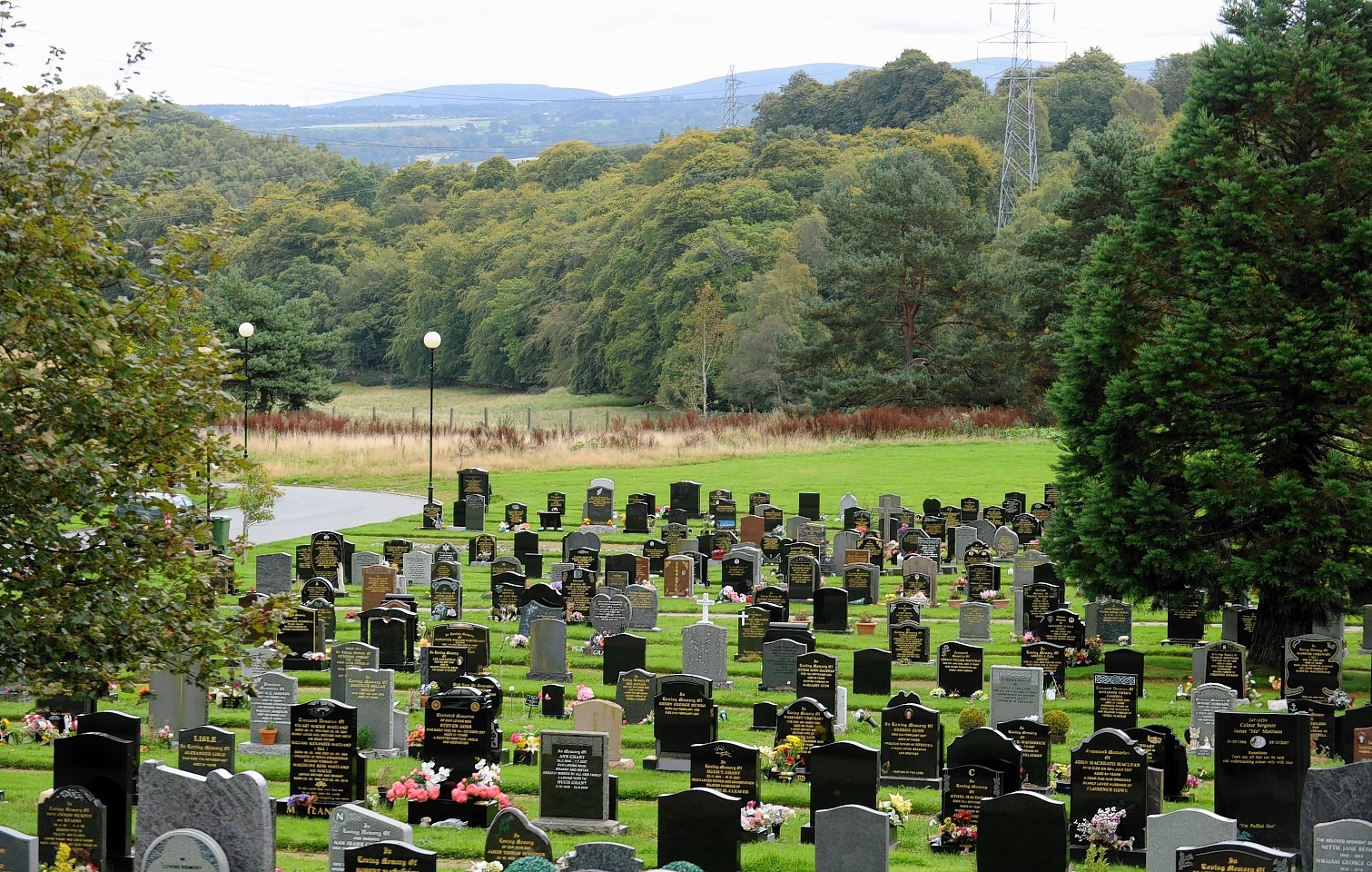 Local authorities are under pressure to reduce the cost of burials and cremations to help struggling bereaved families.
Citizens Advice Scotland (CAS) has published new research that suggests there is a postcode lottery of charges faced by people in different parts of Scotland.
The new report, titled the Cost of Saying Goodbye, claims that the basic cost of burial fees – not including undertakers fees and flowers etc – is now on average £1,273 – a 10% increase in 12 months.
It claimed burial costs in Aberdeenshire had increased by 42%, 20% in the Highlands and 22% in Shetland.
The cheapest place in Scotland to be buried is the Western Isles at £694 – a 2% increase on 2014 prices.
The report said the cost of cremations had increased by 5% in the last 12 months to an average of £601.
Campaigner the Rev Bryan Kerr of Greyfriars Church of Scotland in Lanark has claimed state-funded burials through national insurance contributions would eradicate "funeral poverty".
He said many grieving families were plunged into debt because they are forced to take out multiple payday loans to cover costs while others deliberately do not claim their loved ones to ensure they are given council-funded funerals.
CAS asked Scotland's 32 councils for burial and cremation prices.
Spokesman Fraser Sutherland said: "When someone dies you have to pay not just the funeral directors, florists etc, but you also have to pay your local authority for the costs of the internment and the lair (grave).
"What we have found is that there has been an average 10% rise in burial costs since last year, and also that the same postcode lottery still exists.
"We have found again that cremations are a much less expensive form of saying goodbye, with an average charge of £601.
"However even this is 5% higher than the charges last year and is a difficult amount for many families to find, especially if the bereavement is sudden."
Mr Sutherland said local authority charges were a "major problem" and must be addressed urgently.
"We have seen a massive increase in the numbers of Scots coming to the Citizens Advice Bureau because they can't afford to pay these huge costs," he added.
"We have met with Scottish Government ministers and will continue to work with other campaign groups to highlight these issues and campaign for change."
Council officials have defended decisions to increase burial charges.
Philip McKay, head of roads and landscape services at Aberdeenshire Council, said it was one of the lowest charging local authorities in Scotland in previous years.
"In order to better reflect the overall cost of the services provided, increased charges for 2015-16 were passed as part of the council's revenue budget," he added.
Maggie Sandison, director of infrastructure services at Shetland Islands Council, said the cost of a burial remained well below the Scottish average.
"The council has been mindful of the impact of increased charges when reviewing its fees in response to the increasing costs of maintaining and providing burial grounds," she added.
"Vulnerable families are provided with support to apply for funeral payments to help pay for the cost if they are on low income and eligible for government assistance."
A spokesman for the Scottish Government said it was working with funeral directors and local authorities to address funeral costs.
"Everyone should be able to have a dignified funeral," he added.
"We recently consulted on proposals for new legislation covering burial and cremation."
The spokesman said funeral payments for people on low incomes who need help was currently a Westminster issue but the power will be devolved to Holyrood.
"We will be looking at the full range of social security powers – including funeral payments – and how best they can be delivered to meet the needs of the people of Scotland," he added.