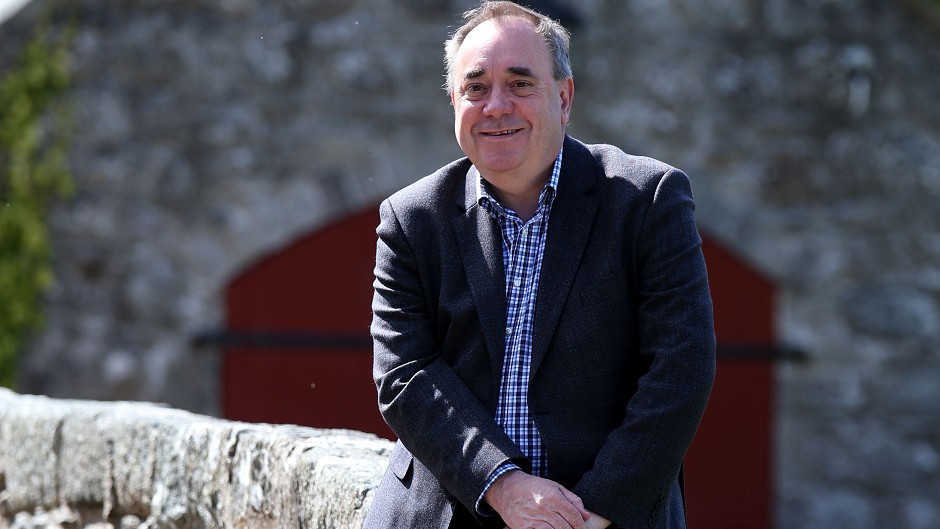 Former First Minister Alex Salmond has criticised a "novel solution" put forward by a Tory backbencher for reverse devolution if Scottish MPs vote on English-only matters.
Philip Davies suggested the UK Government introduce legislation to bring powers back to Westminster when Scottish MPs participate in divisions on devolved issues, such as foxhunting.
The ex-SNP leader was quick to propose his own idea – that powers over matters supported by a majority of Scottish MPs but voted down by their English counterparts, as had happened with amendments to the Scotland Bill, be immediately transferred to Holyrood.
Their remarks came in the first of two days of debate on the new proposals for English Votes for English Laws (Evel), published on Tuesday.
Commons leader Chris Grayling promised the redraft last week and postponed a vote on it until after the summer break in a move dubbed a "humiliating climb-down" by former Scottish secretary Alistair Carmichael.
Yesterday, Mr Grayling confirmed all laws which affect government spending in all areas of Britain would be voted on by all MPs.
He also insisted non-English MPs would not be locked out of decisions affecting block grants to devolved administrations in Scotland, Wales and Northern Ireland.
Intervening on the Cabinet minister's speech in the Commons, Conservative Mr Davies asked: "Can I suggest a novel solution to this problem?
"Can I suggest that when the SNP decide to vote on matters that only relate to England that have been devolved to Holyrood that the government introduce a bill to bring those powers back from Scotland, back to Westminster?
"If the SNP want these things to be voted on at Westminster, then surely we can help facilitate that and solve this problem once and for all?"
To laughs from the SNP benches, Gordon MP Mr Salmond then said: "Can I suggest a parallel procedure to the one recently suggested by the aggrieved Tory backbenches?
"And that is when we have an amendment to the Scotland Bill which is voted in favour of by 58 out of 59 MPs, but voted down by members like the one who has just spoken, then that power is immediately transferred to the Scottish Parliament."
The SNP also came under fire from another Tory backbencher Graham Stuart who branded the party's agenda an "imperial project" and said its MPs only did what they were told to by Edinburgh.
Mr Carmichael suggested the system be tried out on a single bill, but Mr Grayling said that would not be a meaningful trial and insisted it was important to test it over a session before having a review.
Ross, Skye and Lochaber MP Ian Blackford hailed an English Parliament as the "simple" solution to the problem.
Labour's Angela Eagle said the Tories' "partisan reasons for indulging in this" were clear, given their increased majority if only English members were allowed to vote.
The second day of debate on Evel and the subsequent vote on the changes to the House's standing orders to bring it in will take place after the summer recess.