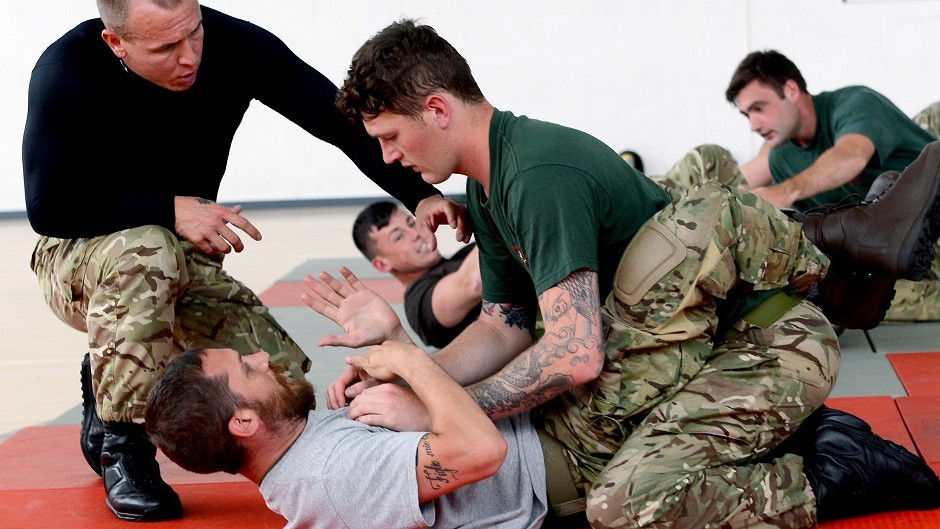 Hollywood hunk Tom Hardy has lived up to his tough guy movie image after training with commandos from the Royal Marines in Scotland.
The Mad Max film star was invited to become an honorary member of 45 Commando Royal Marines at RM Condor in Arbroath, Angus, while preparing for his next role on Monday.
During the brief visit he was given a tour of Woodlands Garden, a site of remembrance to honour all those from 45 Commando who lost their lives while serving since 1971.
He also visited nearby Barry Buddon Training Area where he bagged some rare hands-on experience with the unit's sniper rifles before being presented a replica of the Commando dagger.
Sergeant Kev Bowie, the unit's physical training instructor said: "All at 45 Commando hope that Tom enjoyed his short but eventful stay at RM Condor.
"The mighty 45 have put him through his paces over the past 48 hours, he understands our ethos and Corps' values and has an insight into what is required to wear the coveted Green Beret."
Major Giles Duncan, the second-in-command at 45 Commando, added: "Tom was hugely impressed by our Royal Marines and told me he was humbled by what the lads did.
"He confided that had he not become an actor, he would have liked to have been a Marine."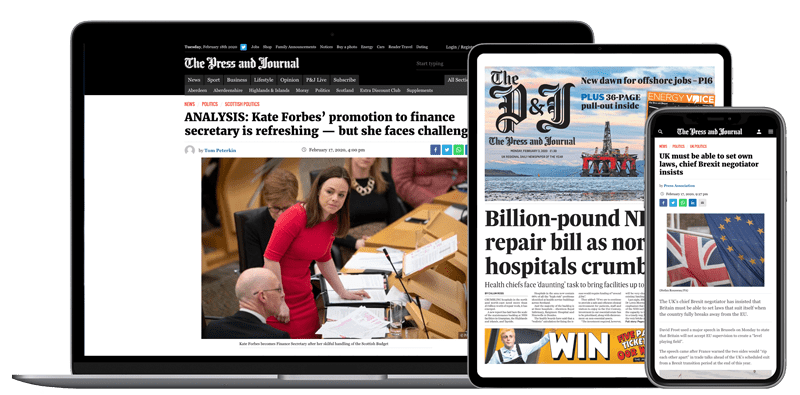 Help support quality local journalism … become a digital subscriber to The Press and Journal
For as little as £5.99 a month you can access all of our content, including Premium articles.
Subscribe