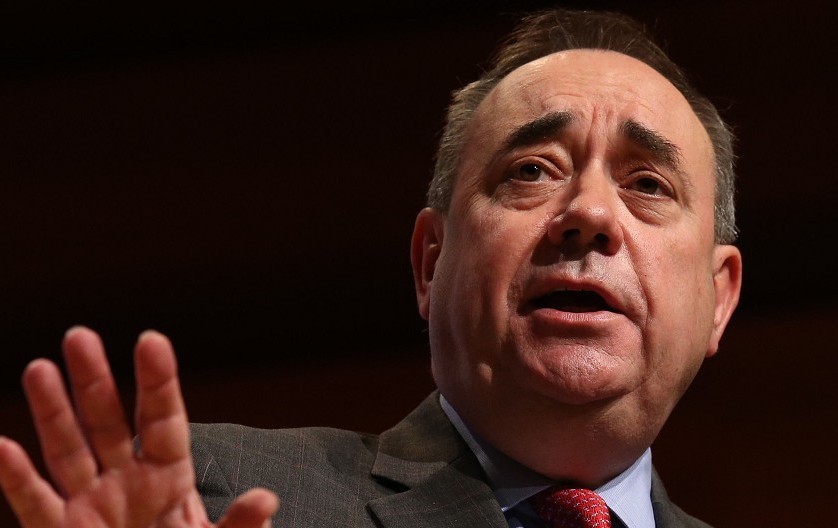 Former first minister Alex Salmond has accused the UK Government of overseeing a bombing campaign "by stealth" in Syria.
The SNP will table an urgent question in the Commons after it emerged RAF pilots took part in air strikes on Iraq's neighbour.
The Ministry of Defence (MoD) said the small number of aircrew involved had been embedded with US and Canadian forces attacking Islamic State (IS) forces and were effectively operating as foreign troops.
But MPs from across the political spectrum have expressed concern that British personnel were involved after the House expressly voted against air strikes on Syria two years ago.
Currently, parliament has only authorised UK forces to attack IS targets in Iraq, where they are operating at the invitation of the government in Baghdad.
Gordon MP Mr Salmond, who is his party's foreign affairs spokesman at Westminster, claimed the action clearly flouted the democratic will of the Commons and insisted the case for bombing in Syria had not been made.
He added: "The UK Government's policy in this matter is entirely unacceptable – effectively overseeing a bombing campaign by stealth – and we need to know what the defence secretary knew, when he knew it, and when he was proposing to tell the country.
"Experience tells us that interventions can have unforeseen consequences. Past interventions and extensions of military action could at best be described as counter-productive, and at worst have helped to replenish the dark well from which terrorism springs."
Argyll and Bute MP Brendan O'Hara, the SNP's defence spokesman, said it was "indefensible" it had taken a freedom of information request – from pressure group Reprieve – for the truth to be told.
Tory backbencher John Baron, who opposed air strikes in Iraq, said ministers must come to the Commons to explain what had happened.
New Liberal Democrat leader Tim Farron branded the situation "a breach of trust with the British people" which would simply play into IS's hands.
A Labour spokesman said the government needed to be transparent about the role played by personnel embedded with allies.
The prime minister's spokeswoman said David Cameron was aware that UK personnel were involved in US operations and what they were doing.
She said the policy had been in place since the 1950s and was "well known".
An MoD spokeswoman declined to confirm whether any of the RAF planes involved were from Lossiemouth.