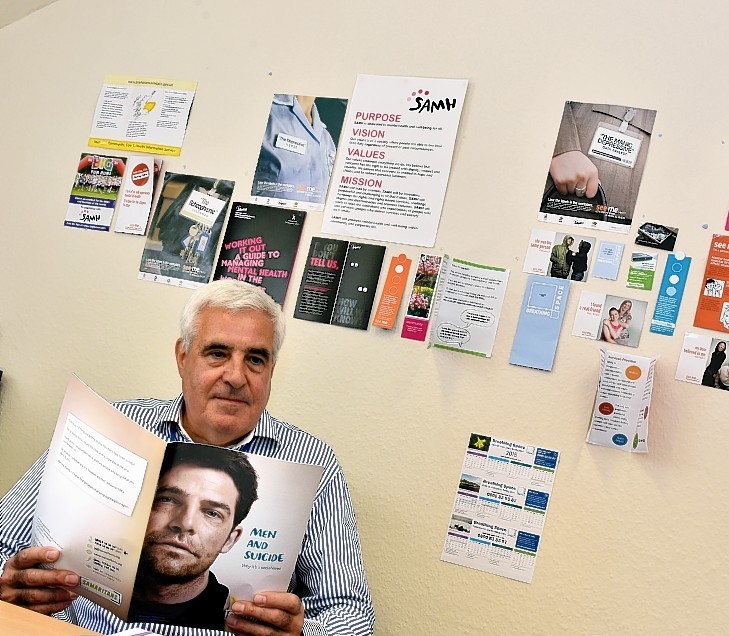 The Highlands has bucked a national trend for falling suicide rates.
The number of people killing themselves in Scotland declined by 12.5% in 2014, compared to 2013, according to figures released by the National Records of Scotland.
The fall shows the suicide rate of 13.3 per 100,000 people, compared with 15.2 per 100,000 in 2013.
A total of 696 people took their own lives in Scotland in 2014.
However, in the Highlands the figure was about 15.9 per 100,000.
Across Scotland the rate has dropped by 18% since the nationwide Choose Life suicide prevention programme was rolled out in 2003.
Neil Murray, who heads up the scheme in Aberdeen and Aberdeenshire, said the best way to beat suicide was to talk about it, and for those feeling down to speak to someone they trust.
He said there would always be fluctuations, but pointed to many contributing factors, such as loss of a job and loneliness.
Mr Murray said: "What we must remember is that every death by suicide is a tragedy that affects those who have been left behind."
In Aberdeen, a memorial service for anyone who has lost a loved one, friend or neighbour to suicide will be held at the Town and County Hall at the Town House, on September 15 at 2pm.
Attendees can sign a book of remembrance, and a tree will be planted at Kellands Park in Inverurie by Aberdeenshire Provost Hamish Vernal.
Anyone contemplating suicide, or in need of someone to talk tocan call The Samaritans on 08457 909090, Breathing Space on 0800 838587, or Living Life 0800 328 9655.