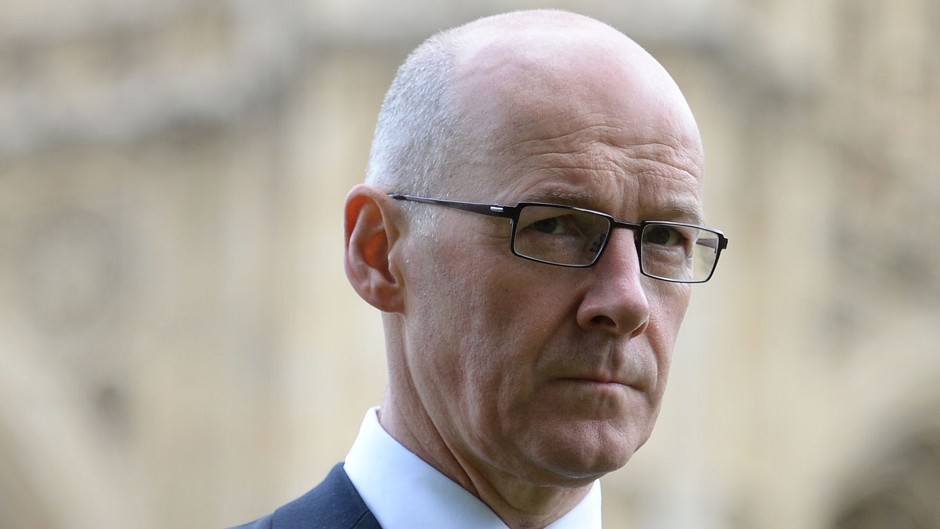 The Scottish finance secretary and the chief secretary to the Treasury have held talks in Edinburgh to try to reach an agreement on a new funding deal for Scotland.
John Swinney chaired the second meeting of the joint exchequer committee in Edinburgh, with Greg Hands representing the UK Government.
A fresh settlement is required as more powers over tax and welfare are devolved to Holyrood in the Scotland Bill, which is currently being debated in the House of Commons.
First Minister Nicola Sturgeon said earlier this week she would only recommend consent if the accompanying funding deal is fair.
After a joint assessment against the Smith Commission report principles, the committee considered a range of options for adjusting the Scottish Government's block grant.
This included discussion of the balance of risks, economic responsibility and how the mechanisms can operate transparently and mechanically without frequent negotiation.
Ministers also considered various means of assigning VAT receipts to the Scottish Government's budget, overall economic principles for fiscal rules and capital borrowing.
In addition they looked at the current roles of the Scottish Fiscal Commission and the Office for Budget Responsibility in relation to devolved public finances.
The committee's next meeting will take place in London later this month. Ministers hope to reach a final agreement this autumn.