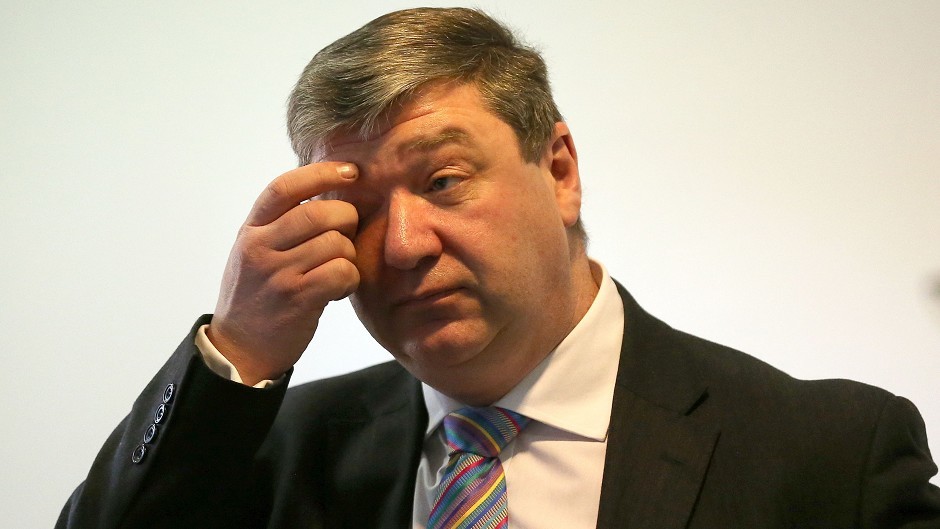 Former Scottish secretary Alistair Carmichael said he was "getting on with the job" at Westminster as his lawyers called for a legal challenge to his election to be dismissed.
The northern isles MP also thanked those who had supported him and his family in the run-up to the historic court case.
Four of his constituents have raised an election petition against him, claiming he misled voters over the leaking of a memo about First Minister Nicola Sturgeon's meeting with a French ambassador.
The case started at the Court of Session in Edinburgh yesterday.
The hearing, at a specially-convened Election Court, opened with judge Lady Paton saying it would focus on legal debate surrounding Section 106 of the Representation of the People Act 1983.
It makes it a criminal offence to release a "false statement" about the character and conduct of an election candidate.
If found in breach of the act, Mr Carmichael would be disqualified from standing for election and not be allowed to vote for three years, the court heard.
Roddy Dunlop QC, acting for Mr Carmichael, told the court the petition lodged – thought to be the first brought in Scotland since 1965 – should be dismissed as it was "irrelevant" and "bound to fail".
But Jonathan Mitchell QC, representing the petitioners, argued Scotland's only Liberal Democrat MP – ultimately re-elected with a majority of 817 – acted in the way he did to "affect his own return" as a constituency MP and "by obvious logic the return of any other candidate in Orkney and Shetland".
The petition, paid for by a crowdfunding appeal, claims the episode calls into question Mr Carmichael's integrity and urges the court to declare his election void.
As his lawyer argued on his behalf, Mr Carmichael took to social media to thanks his supporters.
He wrote on Facebook: "The number of people who have stopped us on the street or in the supermarket or elsewhere over the past few weeks to wish us well has been phenomenal and is quite touching."
He added: "My attendance in court is not required so I am in Westminster, getting on with the job."
Mr Carmichael came under pressure to quit as an MP after admitting responsibility for a leaked memo written by a civil servant which wrongly suggested Ms Sturgeon wanted David Cameron to win the general election.
The hearing continues.