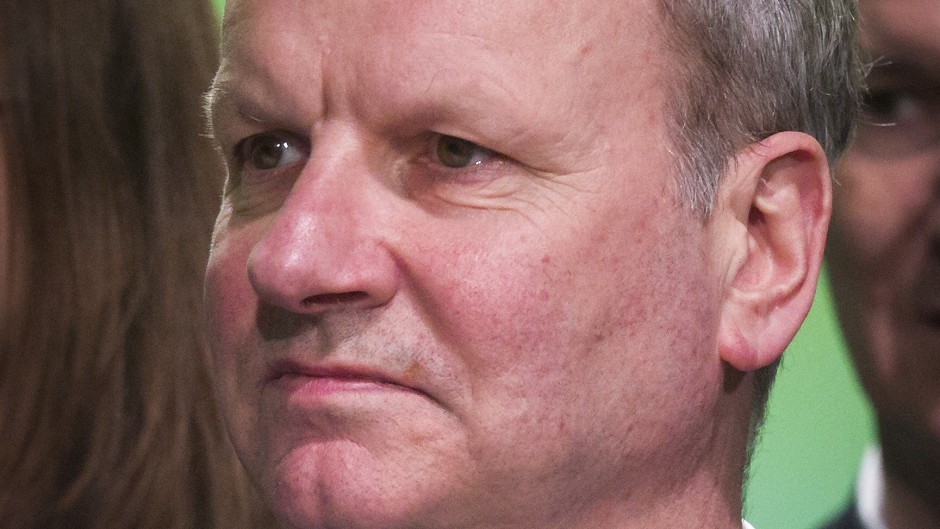 The UK Government was accused of putting a "wrecking ball through the constitution" after MPs passed the controversial Tory plan to secure English Votes for English Laws.
Critics had argued the proposal created two classes of MP and called for greater consideration of how best to solve the West Lothian Question.
But the motion carried with a majority of 42 in the House of Commons after a fiery debate on the floor of the chamber.
Afterwards, one SNP MP, Midlothian's Owen Thompson, said the Tories had ended the Union.
His comment echoed the earlier words of his colleague Pete Wishart, who argued during the debate the move would "drive the demand" for Scottish independence.
Afterwards, the Scottish affairs committee chairman said it had been a "dark, dark day" for Scottish members who had been "consigned to second class status".
Shadow Scottish secretary Ian Murray added: "The Government have put a wrecking ball through the constitution with a measure that will only serve to weaken our democracy.
"For the first time there will now be two tiers of MPs, and unelected members of the House of Lords will have more power than some elected MPs."
The Labour front-bencher also claimed that David Cameron was "governing in the interests of his rebel backbenchers rather than the country as a whole".
In the debate, Lib Dem former Scottish secretary Alistair Carmichael, said England "deserved better" and called for a consensus on the best way forward to be built up as happened before the establishment of Holyrood.
Father of the House, Labour's Sir Gerald Kaufman, accused the Government of wanting "convenience" in relation to certain legislation – "probably" in light of the large contingent of SNP MPs.
And Tommy Sheppard, Edinburgh East MP, suggested it was "payback" for the general election result which saw his party dominate north of the border.
But outlining the proposal ahead of the vote, Commons leader Chris Grayling insisted no MP would be excluded from any part of the process in which they currently took part.
He described it as a fair settlement that would give England its "own piece of devolution" and protect the Union.
Veteran Tory John Redwood, who represents an English constituency, insisted England's time had come, adding: "England MPs have always been at the bottom of the heap."