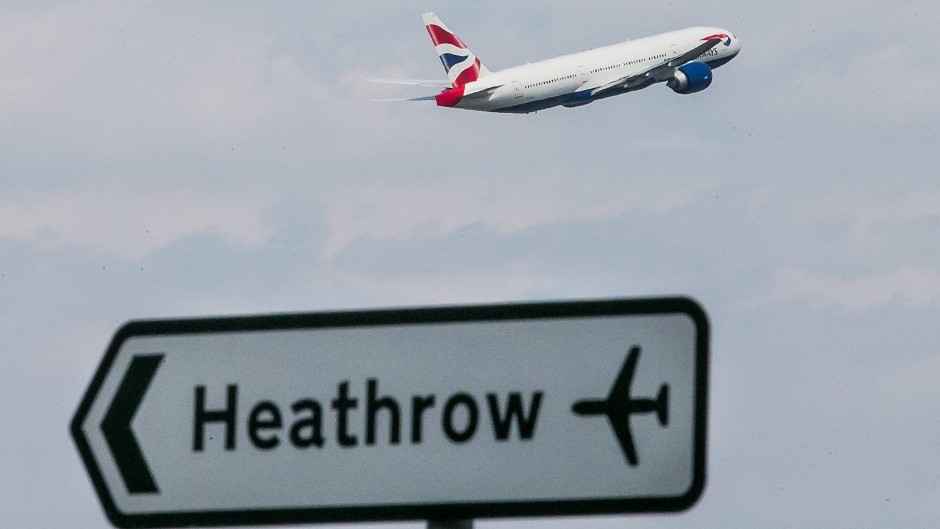 Business leaders across the north and north-east spoke last night of their disappointment after the UK Government delayed its decision on airport expansion in the south-east of England.
David Cameron was accused of "bottling it" and of putting political convenience ahead of securing the UK's connectivity.
The prime minister had promised a decision on the Airports Commission's recommendation for expansion at Heathrow by the end of the year.
But it has now been put back to next summer, so an environmental impact can be carried out and the "best possible mitigation measures" considered.
Stewart Nicol, chief executive of the Inverness Chamber of Commerce, urged the Tory leader to make up his mind.
He told the Press and Journal: "It's obviously political and that is very frustrating from a government that's pro-business.
"The UK and Scottish Governments are quite rightly encouraging businesses to export, but how can we do that when we don't have the basic infrastructure in place?"
David Richardson, Highlands and Islands development manager at the Federation of Small Businesses, stressed the significance of air connectivity to the area.
He asked: "What other options are there? Slow trains, not always easy roads? So it really does matter.
"We waited a long time for the Davies Report. We need decisions. The economy is waiting for a decision."
Ramsay Milne, chairman of the North East of Scotland Transport Partnership (Nestrans), said connectivity was vital to the local economy and to the economy of the UK.
The Aberdeen city councillor added: "The oil and gas industry is a worldwide industry, so it's important people coming from Aberdeen can go to the places where that industry is working."
SNP transport spokesman Drew Hendry claimed that the delay was "all about splits within the Tory party".
He added: "We were promised a decision before the end of the year, but the prime minister has bottled it."
The Inverness MP has also tabled an urgent question on the "shambolic way" the issue had been handled.
Announcing the delay, transport secretary Patrick McLoughlin insisted it was "vitally important" to get the decision right so it would benefit future generations.
He confirmed the UK Government had accepted the commission's shortlist of options, which also includes expansion at Gatwick, as "viable".
Mr Cameron gave a "no ifs, no buts" promise to block a third runway at Heathrow in 2009.