Millions of Christmas cards, letters and parcels are passing through Scotland's mail depots today on what is the busiest day of the year for the postal service.
Four million items are being sorted at the Glasgow Royal Mail centre in Springburn, where staff have been working 24 hours a day to deal with the festive surge.
Depots across Scotland have been experiencing a similarly busy day, with the Edinburgh Royal Mail centre dealing with up to three hours of delays since the Forth Road Bridge closure.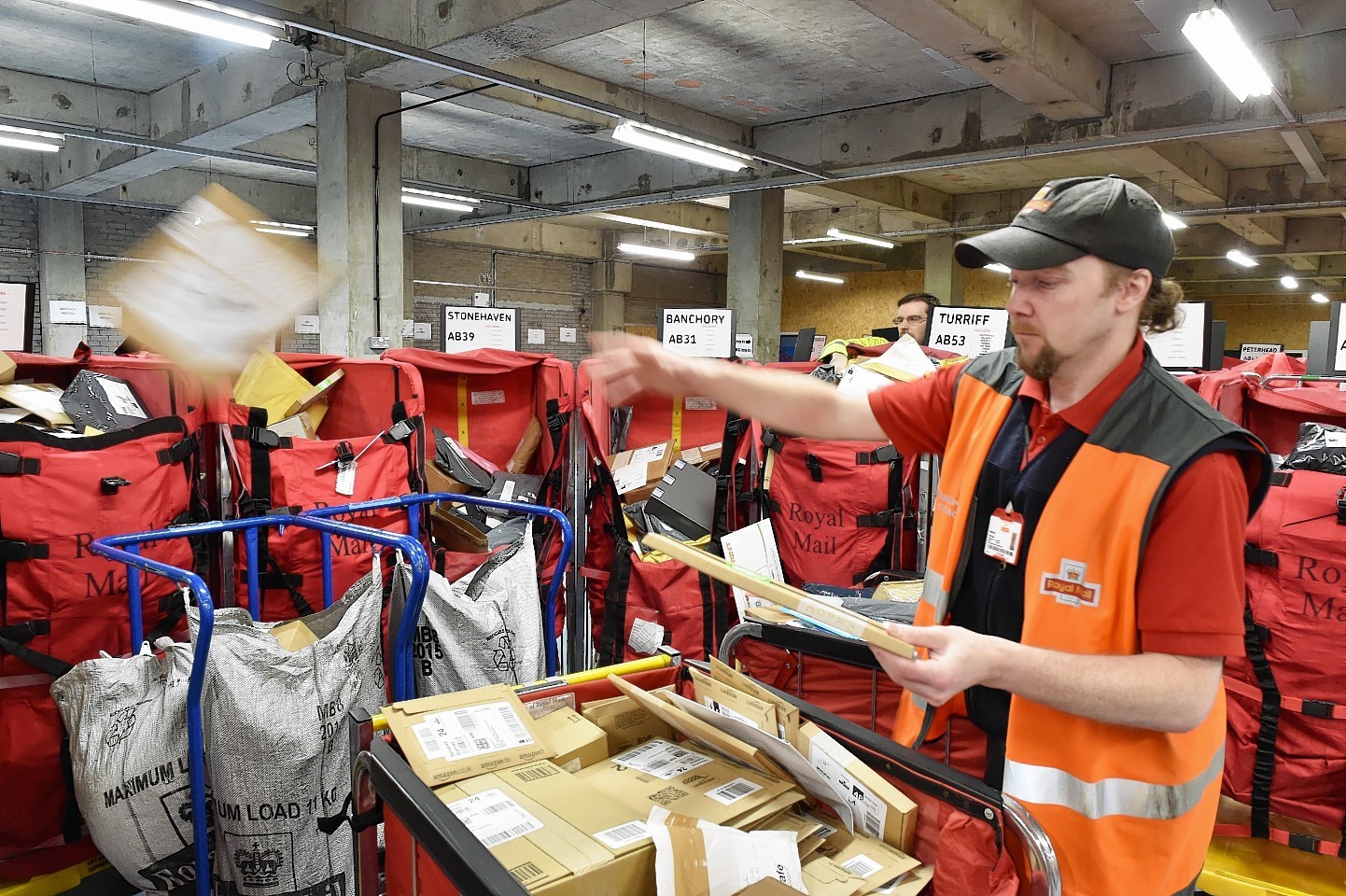 The Glasgow depot have hired an army of temporary Christmas staff to manage the workload, with some asked to come in early on Wednesday to help get cards and presents out to the public on time.
Royal Mail has also opened 10 parcel sorting centres to deal with a continued rise in deliveries as more people continue to do their Christmas shopping online.
Paul Laidlaw, mail centre manager, said: "We will handle four million items over the course of the 24-hour period and there are, of course, some logistical challenges involved.
"We have addressed that by bringing in an extra 500 casual staff over Christmas, which supplements the 700 people that already work here, so we are nearly doubling our workforce.
"We have brought in an extra 200 vehicles to make sure we are getting everything out to our customers.
"We have also opened a parcel sorting centre that is specifically designed to speed parcels through our system and help make sure our customers have a great Christmas. All the staff have been brilliant and have really stepped up to the plate this year.
"Our message to the public to avoid any problems with their mail is to make sure you post early.
"The last posting dates before Christmas are Saturday 19th for normal deliveries, Monday 21st for first-class and, if you have any last-minute mail, Wednesday 23rd is for special deliveries.
"Also, if you could make sure you put the postcode on the letter or parcel as this makes it much easier for us to sort."