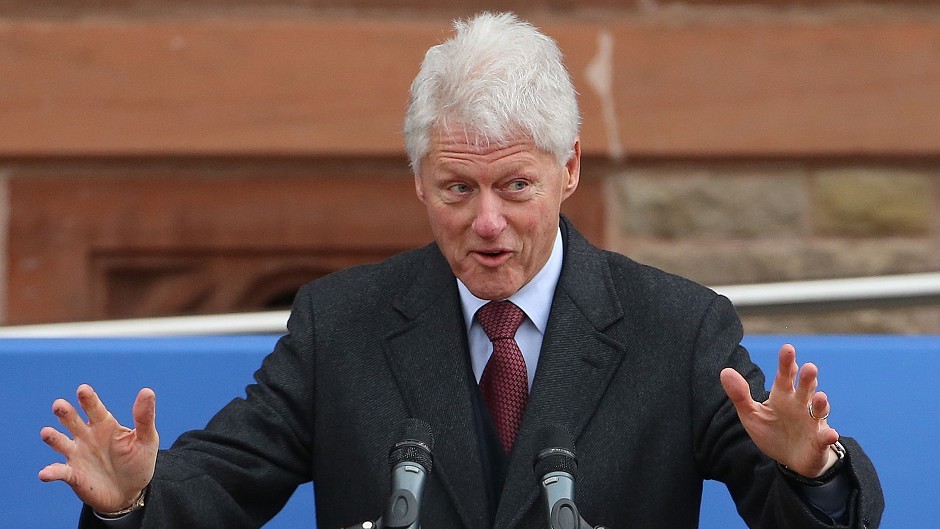 Newly-released transcripts have revealed Bill Clinton told Tony Blair he fancied a retirement job as a Scottish MP in a seat "next door to a good golf course".
The then-US president also appears to have warned the prime minister not to take Labour support north of the border for granted.
Their musings have been unearthed in declassified records of phone calls made between 1997 and 2000.
During one exchange in 1999, Mr Clinton said: "What I want, is that when I am done here, to be made an honorary UK citizen and give me a seat from Scotland next door to a good golf course."
The then-prime minister replied: "You must come back."
Mr Clinton continued: "I will come back to the Scottish golf course. You were the best first-timer that I ever saw play."
Mr Blair signed off by thanking him for the cashmere, to which Democrat leader Mr Clinton replied: "Find me a safe seat in a golf cart."
In an earlier conversation from 1997, the president asked if most Scottish MPs belonged to Labour.
Mr Blair joked that the party was "going to give up a few seats", to which Mr Clinton replied: "You may have some to spare now, but you can never tell what you'll need in five years."
The prime minister then added: "It has not always been like this in Scotland. In the 1950s it was mostly Tory.
"What I am trying to do is build new bases of support, one of the most difficult things to do."
The records were obtained via a freedom of information request.
They were revealed on the same day as a separate set of transcripts of secret phone calls between Mr Blair and Libyan dictator Colonel Muammar Gaddafi in 2011.
The records were provided by Mr Blair's office after he gave evidence to the Commons foreign affairs committee last month as part of its inquiry into UK foreign policy towards Libya.
As prime minister, Mr Blair played a key role in bringing Libya back in from the cold after years of international sanctions, famously meeting Gaddafi in his desert tent in 2004.