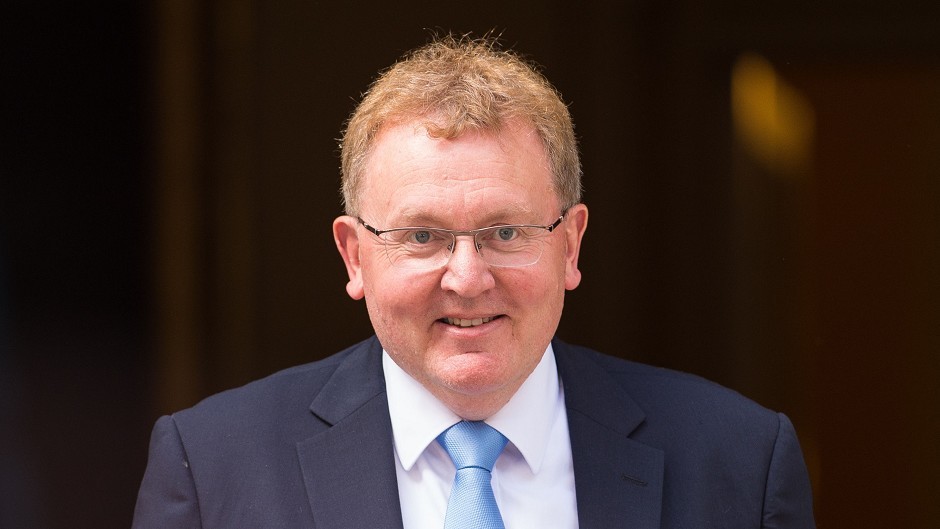 Scottish Secretary David Mundell has announced he is gay, describing the decision to come out publicly as one of the "most important of my life".
The Tory frontbencher is believed to be the first openly gay Conservative Cabinet minister.
David Cameron's spokesman said the prime minister was "delighted and pleased" Mr Mundell had been in a position to take the step.
Scottish Conservative leader Ruth Davidson said she was "really proud" of her colleague, adding: "I know that he didn't make yesterday's statement lightly, but approached it in his typically thoughtful and positive manner.
"He has my wholehearted support, as well as the support of the wider Scottish Conservative family."
First Minister Nicola Sturgeon also acknowledged his decision on her Twitter page, writing: "Good on you, David. Well done and best wishes."
Replying to her he said he had been "overwhelmed and humbled by the love and support across the political divide".
In his statement, Mr Mundell wrote: "Having taken one of the most important decisions of my life and resolved to come out publicly as gay in 2016, I just want to get on with it, and now, just like that, I have said it.
"How can it be both so easy and so hard to say a few short words?
"In the end, it took just a couple of taps on a keyboard, yet at some points, in my mind, it was going to be harder than standing for election, speaking in the House of Commons or being cross-examined on television."
He said he could still not "fully rationalise such feelings", but added: "I know they are not uncommon, particularly in men of my age.
"Of course, everybody who gets to this point, has had their own journey. I have certainly been on mine – conflicting emotions, of doubts and fears, but ultimately positive and uplifting, with an unstoppable direction of travel.
"Gender and sexuality should make no difference whether you are a Cabinet minister or in any other walk of life and I hope that I can, in my own way, reinforce that message."
Former Scottish secretary Alistair Carmichael said he hoped the decision would allow Mr Mundell to live a happier private life.
He added: "As far as his public role is concerned this should make no difference to anyone."