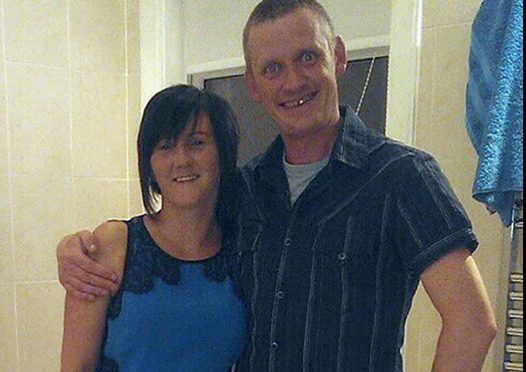 A fundraising drive to help the family of a Scot killed by an elephant in Thailand has topped £7,000.
Gareth Crowe, 36, had been on safari with his family when the elephant threw him from its back, gored him and then trampled on him during a trek on the island of Koh Samui.
His step-daughter Eilidh Hughes, 16, escaped with cuts and minor bruising following the freak incident on the safari tour.
Partner Catherine Hughes, 42, and stepson Mark did not join the pair on the tour.
And now a JustGiving page has appeared to raise funds for the family of Mr Crowe, who had lived on Islay but was recently of Linwood in Renfrewshire.
It initially set a target of £3000, but after just a day of being online the total had reached £6790.
The page, set up by David Lundon, says: "We're raising £3,000 to help cover costs and bring family together because of recent tragedy in Thailand re Gareth Crowe."
Within hours the page was flooded with donations from well-wishers who also left messages of condolence to Gareth and his family.
David McRory said: "Tragic news, especially to such a genuinely nice guy. Rest easy big fellax"
Scott Beattie added: "Such a great guy,really saddened to hear about this. Sending my thoughts to his family."
Dawn MacFadyen posted: "Goodnight & God bless you Gareth, thoughts with all your family and friends. Here's hoping we can all help you on your final journey home where you belong xx"
Reports Gareth had been goading the beast with a banana before it attacked have been strongly denied by his brother Michael, who said Gareth ran a diving company and was very responsible.
There has also been claims the elephant had been mistreated for years at the hands of its owners and campaigners say cruelty in elephant parks in Thailand is widespread.
Video footage has also emerged of a handler jabbing an elephant with a hooked stick at the same location where Gareth was killed.
Civil servant Kelly Ackerman, 24, from Chichester, Sussex, claims she took the film last week and added: "I think that is why the animals get aggressive, because of the way they are being treated."
A spokesman for the Foreign and Commonwealth Office said they were offering support to Catherine and her children.