Three weeks ago Luke Robertson felt exhausted and hungry, but had an overwhelming sense of relief.
For the 30-year-old had just become the first Scot and youngest Brit to reach the South Pole unassisted.
Mr Robertson, who grew up in Stonehaven, suffered frostbite and lost 33lbs while completing the gruelling trek across the Antarctic.
But he did so in 39 days – with a day to spare from his target time – despite his equipment failing and his food supplies running low.
Now back home, Mr Robertson is coming to terms with his feat.
"It's still not sunk in," he said. "When you've worked towards something for so long it does take a while to come to terms with it being over.
"It was the most incredible experience, Antarctica is such a beautiful place but also very raw – the weather was particularly difficult and treacherous this year.
"What made it all the more challenging was my tech equipment stopped working."
Wearing skis designed for ice, which is the normal weather for Antartica at this time of year, Mr Robertson was forced to trudge his way through unexpected heavy snow.
All the while, he lugged 20 stone worth of equipment behind him, in the face of gale-force winds.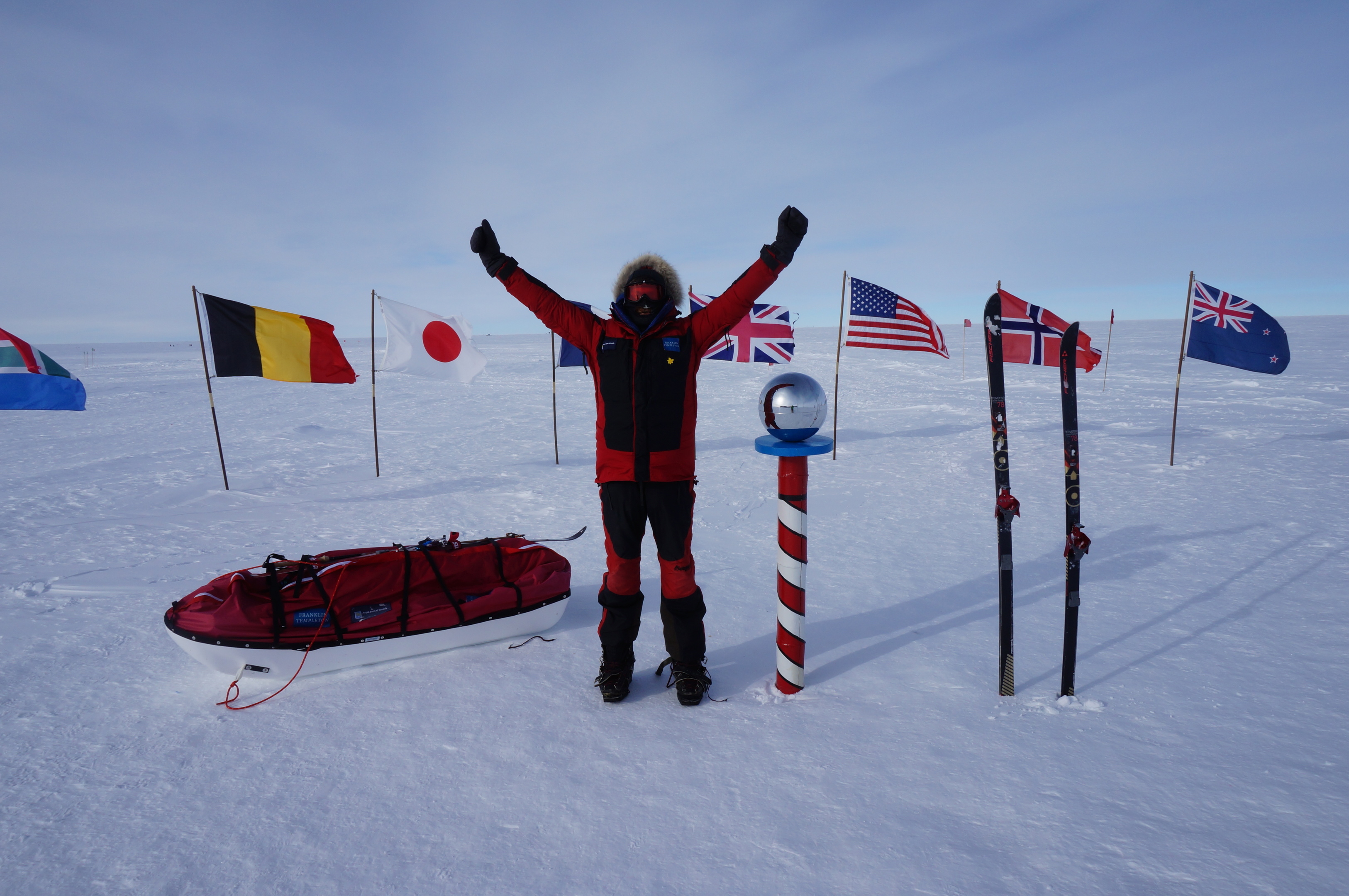 The adverse conditions caused major delays, forcing him to make up the lost time by trekking 40 miles in 40 hours without sleep on the last leg of the challenge.
He added: "There's no weather forecast provided so you have to gauge it yourself, you're very much alone.
"The most challenging thing was the equipment failing, it meant I wasn't able to listen to music or call my fiancee more than once a week – but seeing the support I was getting back home spurred me on.
"Psychologically, the food aspect is quite important – I was using up 400,000 calories during my trip, but I was only taking in 215,000.
"Going into your pocket and looking for some tasty chocolate and finding a few nuts or watching jelly beans drop into the snow were some of the small frustrating things.
"I felt a range of emotions when I reached the end, definitely relief that I'd managed to repay the faith people had shown me. I also felt very humbled as well, it was quite an honour to be standing on the shoulders of those polar pioneers."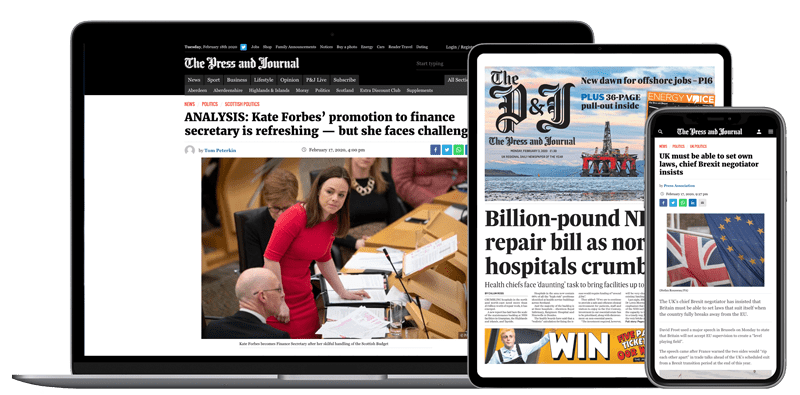 Help support quality local journalism … become a digital subscriber to The Press and Journal
For as little as £5.99 a month you can access all of our content, including Premium articles.
Subscribe