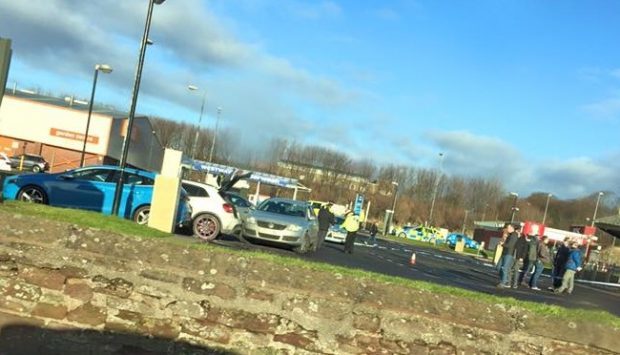 A number of gunshots have been heard as armed police made arrests  outside McDonald's in Arbroath, according to local reports.
The Dundee Courier, reports that customers of the fast food restaurant heard two or three shots and customers huddled in their cars.
One witness told The Courier she had seen officers restraining a number of suspects on the ground and had seen officers armed with rifles arriving on the scene.
Another was eating breakfast at the fast food chain's Westway Retail Park outlet when another customer said police had men on the ground outside.
The arrests took place just before 10am.
The men had been travelling in a Mercedes car.
Police haven't confirmed if the arrests relate to the Carnoustie incident.
They are talking to motorists at the scene.