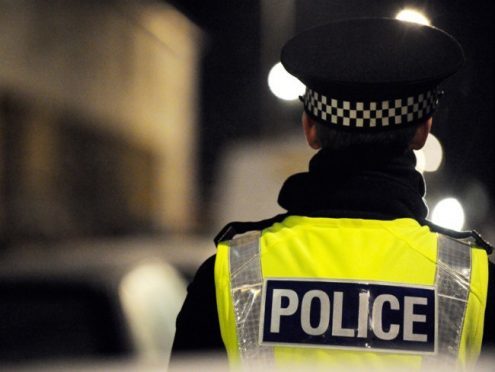 A man who was found dead in his flat had been lying there since Christmas.
The body of 42-year-old Kenny Tytler was discovered in his Edinburgh home on Tuesday morning.
Neighbours in the three-storey apartment block raised the alarm after being plagued by insects and failing to get a response from Mr Tytler's flat.
A joiner eventually forced entry to the apartment after council officials were called out and a decomposing body was found at 10.45am.
It is believed Mr Tytler – who was known as a friendly neighbour – passed away between six and eight weeks ago, but a full post-mortem is yet to be carried out.
Witnesses said police removed is body from the Slateford flat on Tuesday afternoon.
On Wednesday, the apartment's windows were still open to air out the interior, while a metal grill had been placed over the door.
One neighbour, who has lived in an adjacent apartment block for around 10 years, said: "We were told he'd been lying there for six weeks.
"The women in the flats above and below were both having insect problems.
"That's what made them knock on his door.
"I think it took so long to discover him because it's winter, and you wouldn't get the smell so much.
"We just knew him in passing as the 'Rangers guy', because he always wore a Rangers top. He's been there for two or three years.
"He had a girlfriend with a child, but where they stay I don't know. There were times when you didn't see him for ages. There was a police car outside the door all yesterday."
Another elderly resident said the incident was a tragic sign of the decline in community spirit.
He said: "It's awful. Everything has changed in the last ten years or so.
"You don't know your neighbours like you used to."
A number of tributes were posted on social media to Mr Tytler.
Tracey Tytler wrote on Facebook: "Rip ma wee cuz kenneth can't believe u gone." [sic]
Amanda Tytler Wood also posted on Facebook: "RIP Kenneth so so sad x"
Workmen carrying out repairs to the road outside Mr Tytler's flat said council officials had complained of a foul stench when they gained entry – with the body reportedly already in a severe state of decomposition.
The incident comes less than a year after the body of a Leith pensioner was found in a tenement, having been undiscovered for more than three years.
A police spokeswoman said: "Police were called to an address in Hutchison Avenue on Tuesday, February 23, following a report of concern for a man.
"Sadly a 42-year-old man was found dead within the property. Inquiries are ongoing but the death is not believed to be suspicious."