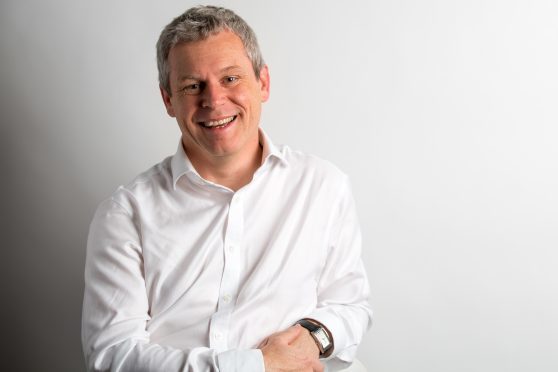 A public memorial to honour the architect behind the redevelopment of Aberdeen Art Gallery will be held next month.
Gareth Hoskins, founder of Hoskins Architects, died last month aged just 48, after suffering a heart attack at a fencing event in Edinburgh.
Mr Hoskins's work left a lasting legacy, with projects including the redevelopment of the National Museum of Scotland in Edinburgh, Culloden Battlefield Visitor Centre, the Mareel Cinema and Music Venue in Shetland and the Victoria and Albert Museum in London.
In 2009, his firm won the contract to redevelop Aberdeen Art Gallery.
Last night, his colleague and friend Jennifer Guillain said the project was close to his heart, and that it was tragic he would not see it finished.
She said: "He cared about the project an awful lot.
"He really enjoyed museum and gallery projects.
"He said they were interesting because not only were they great buildings to work with but he also learned things the collection as a lot of the discussions were about them and how they would be housed."
Mr Hoskins was also behind the design of several health centres and care homes in the UK, and was named the Scottish Government's national healthcare design champion between 2006 and 2010.
An avid reader of architectural books and magazines, Mr Hoskin's colleague he took inspiration from everything around him.
She praised his memory for remembering even the smallest detail from his observations, which he would incorporate into his work.
Born and raised in Edinburgh, he attended George Watson's College before studying at the Glasgow School of Art and Florence University as part of an exchange programme – sparking a "life-long love" for the city and its people.
In 1998, he established Hoskin Architects in Glasgow.
The firm started in a bedroom of his flat but he always had the aspiration to have an office and a team.
After nearly two years, he moved the firm to premises on Hope Street with a crew of four. By the time the company moved to Queen Street there were 26 members of staff.
Now, the firm works from South Block in King Street and opened an office in Berlin in 2014.
Despite his dedication to his job – which resulted in him being made an OBE in 2010 – Mr Hoskins always made sure he had time for his wife, Sarah, and their two children.
Ms Guillain said: "He was a real family man.
"He was one of those people who managed to be a fantastic architect, a fantastic business man who really cared about the people he worked with as well as being home for the kids.
"It was important for him to have time with his family."
The memorial service will be held at the National Museum of Scotland in Edinburgh on March 19, from 6.30pm-8.30pm in the grand gallery.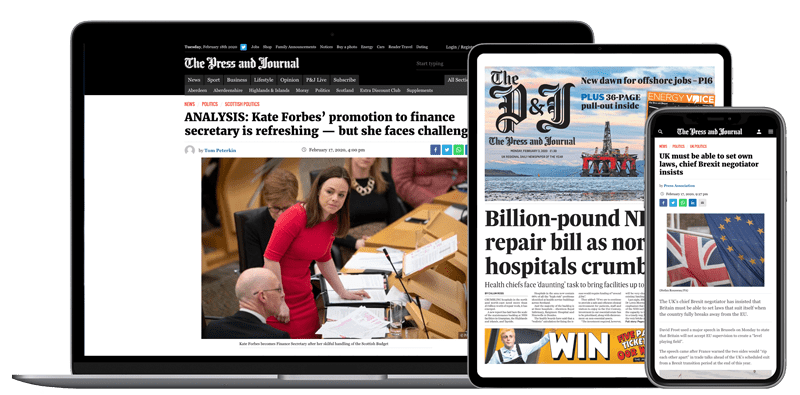 Help support quality local journalism … become a digital subscriber to The Press and Journal
For as little as £5.99 a month you can access all of our content, including Premium articles.
Subscribe