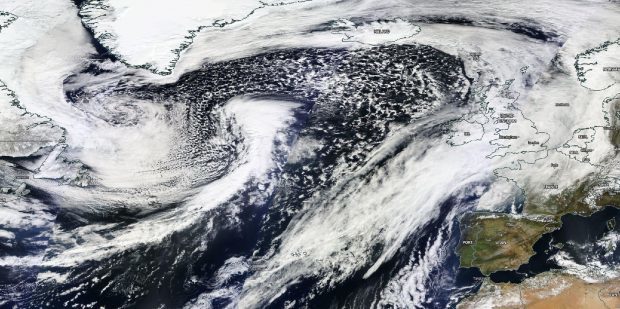 It's a time of year which is traditionally associated with rabbits and hot cross buns.
But Easter in 2016 looks set to be dominated by cats and dogs and snowballs.
A 2,000 mile-wide storm is due to arrive this weekend, which threatens to play havoc with the official start of British Summer Time.
The Met Office has warned that the holiday period will be plagued by gusts of up to 50mph along with persistent showers and cool temperatures.
On higher ground, there will be sleet and snow as the bad weather continues into tomorrow and Easter Monday.
Just a day after hours of glorious sunshine and a temperature of 12C, today in Aberdeen there will be heavy rain with highs of just 8C.
A similar pattern is expected in Inverness and the Highlands, with chillier temperatures in the Cairngorm and only a little shelter toward Peterhead and along the Moray coast.
A forecaster for the Met Office said: "At the moment, we have clouds coming in from the west.
"Saturday will look a lot cloudier than Friday, particularly in southern Aberdeenshire.
"There will be highs of 8C, but it may feel colder.
"There is going to be some fairly persistent rain over Inverness and the Highlands throughout the course of the morning and afternoon."
Tomorrow will be another blustery day, but there should be a few sunny spells for those hoping to enjoy an Easter walk.
Temperatures will remain steady with showers of sleet and snow hitting higher grounds.
Easter Monday will begin with sunny spells, but the conditions will quickly turn cloudy and windy as Storm Katie hits southern England and progresses across the whole country.
The bad weather has arrived during what is one of the most hectic times on UK roads with motorists advised to take caution while travelling.
This weekend alone, an estimated 17 million car journeys and eight million rail trips will be made across the UK.
RAC spokesman Simon Williams said: "This is one of the busiest weekends of the year on the roads, so it's the worst time for bad weather to hit."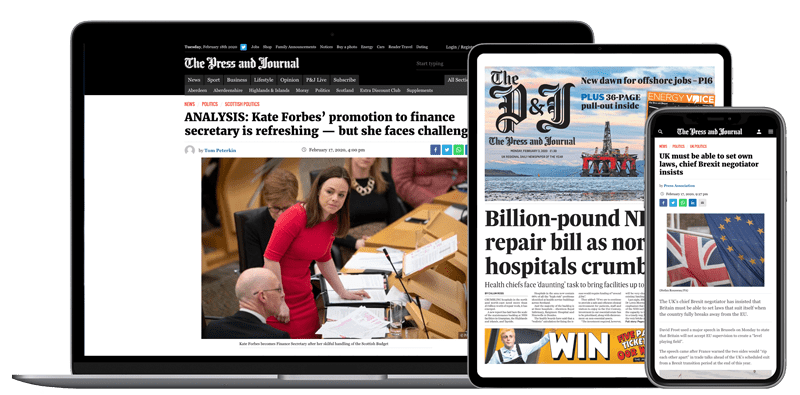 Help support quality local journalism … become a digital subscriber to The Press and Journal
For as little as £5.99 a month you can access all of our content, including Premium articles.
Subscribe