An adorable video shows an nine-year-old girl who sang acapella on stage with Bruce Springsteen practising his songs in her Glasgow front room.
Little Anna Paton was plucked from the front of a 55,000 crowd when The Boss spotted her waving her arms frantically as she perched on her dad Gerry's shoulders wearing a baseball cap customised with the Stars and Stripes.
A beaming Springsteen gave Anna the microphone as he opened a three and a half hour set at Glasgow's Hampden Park on Wednesday night with his classic hit Waitin' On A Sunny Day – chosen because of a heatwave this week in Scotland.
And the veteran singer looked on in visible astonishment as Anna proceeded to belt out the chorus of the 4 mins 18 seconds song, taken from his 2002 album The Rising, word perfect and with deafening gusto.
Even more incredibly, she sung it acapella without a single backing note before Springsteen grabbed her hand as his E Street Band kicked in and told her to deafening cheers: "Wow, you're fabulous."
Now Anna has filmed a video in the front room of her house showing her practising Springsteen's music – and the video shows that her Hampden Park performance was clearly no fluke.
She said: "I've been practising for ages. Bruce is my favourite singer, I love all his songs.
"I knew all the words already so I could sing along – just in case I got asked up.
"I love Waitin' on a Sunny Day, but also Atlantic City and Dancing in the Dark.
"I don't think I could choose a favourite really – they're all great."
"When I was on stage I just looked at my cousin the whole time so I wouldn't get nervous so I didn't really notice the huge crowd.
"I really enjoyed giving him a cuddle, I think that was my favourite part actually,
"I told everybody at school and they couldn't believe how lucky I was."
After her performance, social media immediately exploded with Springsteen fans applauding both the unusual choice of opening song and Anna's performance of it complete with not just her specially adapted hat but a Born In The USA t-shirt and Stars and Stripes leggings.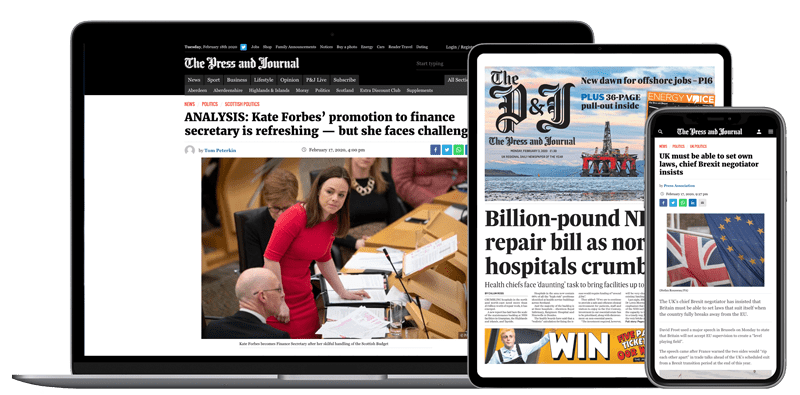 Help support quality local journalism … become a digital subscriber to The Press and Journal
For as little as £5.99 a month you can access all of our content, including Premium articles.
Subscribe