This shocking footage shows how Scottish police officers were viciously attacked by a group of teenagers – who then posted the footage online to boast.
The two officers were set upon by the teens – believed to be as young as 15 – while carrying out a drug raid in Alloa, Clackmannanshire.
At one point, a female officer is seen kneeling on the ground while her head is bashed against a wall.
Her male colleague is then seen being punched repeatedly about the face and head.
One of the teens is believed to have posted the footage to Facebook, although it has now been removed.
The uploader wrote: "Looking for weed. Get out my house I look like a king kong pollen bong."
Another user commented: "The police getting slapped about – belter."
The raid was originally set up in relation to suspicions of cannabis being held at the property.
Scottish Conservative justice spokesman Douglas Ross said the footage shows that young people need to be taught respect for officers.
He said: 'Police officers do a hard job under difficult circumstances and they should never be treated with this level of violent disrespect.
'It is hoped that this was a one-off incident but this kind of video highlights the problem officers face on our streets.
'Perhaps it is time to educate young people on why the police should be respected and why officers should be able to carry out their duties, without fear of violence.'
A Police Scotland spokesman said: "We are aware of this video and two 15-year-old males and a 16-year-old female were subsequently charged in connection with the incident and processed through the court system.
"Fortunately, no officers were seriously injured during this attack. However, assaults on police officers will not be tolerated and we will always look to bring those responsible to justice."
They also confirmed neither officer was seriously injured in the attack and that the matter had now been dealt with by the courts.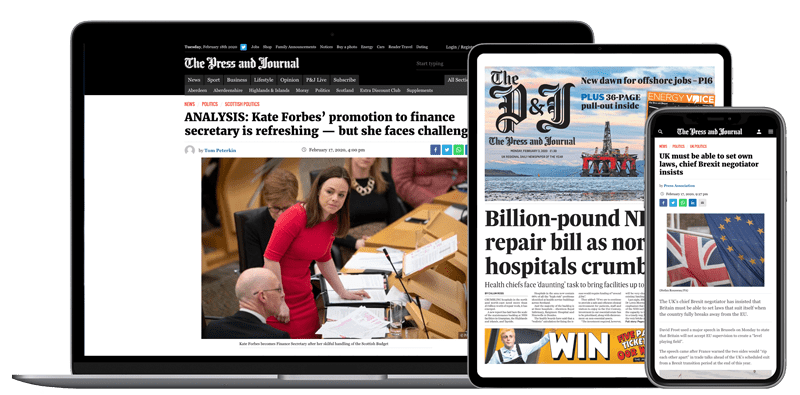 Help support quality local journalism … become a digital subscriber to The Press and Journal
For as little as £5.99 a month you can access all of our content, including Premium articles.
Subscribe