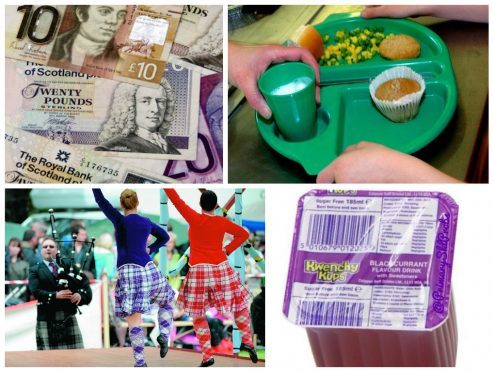 What exactly does it mean to grow up Scottish? Social media users have some funny ideas.
The hashtag #growingupscottish has been trending on Twitter and users have been sharing their own childhood memories with predictably hilarious results.
From removing your upper garments in even the most meagre sunshine to trading your 'play piece' in the playground, these are the memories that make Scottish childhoods so very unique.
Why would you want to grow up anywhere else?
Only allowed one bar on the electric fire & it was freezing – two bars was an extravagance & you'd smell the dust burn #GrowingUpScottish

— Helen Kennedy (@Helen__Kennedy) 3 July 2016
Sticking a Kwenchy Kup in your bike spokes to make it sound like a motorbike #growingupscottish pic.twitter.com/sTE63imziI

— Pish SPL Footballers (@stramashing) 3 July 2016
Using a Doc leaf when ye got nettle rash #GrowingupScottish

— Craig Munro (@Fankledoose) 3 July 2016
When every single one of your "aunties" are really just yer maws pals fae high school #GrowingUpScottish

— Cllr Rosa Zambonini (@ROSAZAMBONINI) 3 July 2016
Being sent for tartan paint, sky hooks, a left-handed screwdriver, and a long stand by that one bam of an uncle. ???? #GrowingUpScottish

— K. McGarveysdottìr (@KatieKhaleesi) 3 July 2016
Saying "aye, the nights are fair drawing in" – the day after Summer Solstice. #GrowingUpScottish

— James Melville (@JamesMelville) 3 July 2016
"I think you'll find that's legal tender" #GrowingUpScottish

— Vonnie Sandlan (@NUS_Vonnie) 3 July 2016
#GrowingUpScottish The anxiety…When they changed PE into Scottish Country dancing. ????

— Fuad Alakbarov (@DrAlakbarov) 3 July 2016
#GrowingUpScottish nipping into your house tae get something and your mum goes "right your either oot or in"

— Sarah Smith (@_saarahsmith) 3 July 2016
#GrowingUpScottish always having to explain the Scottish eduction system to your English relatives and they still never understood it ????

— mary kate (@omgwhoishe) 3 July 2016
#GrowingUpScottish If the light in the living room wasn't called "the big light" can you even call yourself Scottish

— Erin (@erin_janex) 3 July 2016
#growingupscottish Dancing to Loch Lomond at the end of every party

— Erin (@bastillerin) 2 July 2016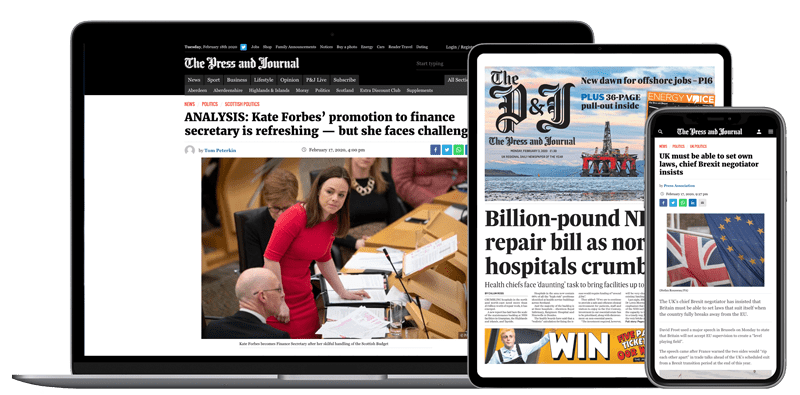 Help support quality local journalism … become a digital subscriber to The Press and Journal
For as little as £5.99 a month you can access all of our content, including Premium articles.
Subscribe