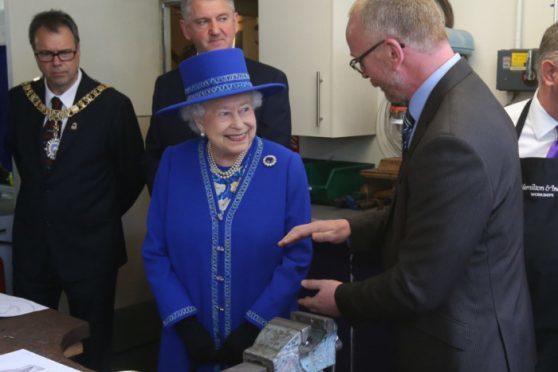 The Queen stunned punters at Scotland's oldest pub yesterday by popping in for dinner and drinks.
The Sheep Heid Inn, one of Edinburgh's best known pubs and restaurants, played host to Her Majesty despite only being given an hour's notice of her arrival.
Regulars at the Inn were said to be left stunned by the visit after the Queen and two companions took a window seat in the public dining area.
The Queen and her guests are understood to have ordered a martini and a half bottle of white wine, along with two portions of lamb and a fillet of seabass. The main meals are advertised at £16.50 each on the pub's regular menu.
It is not known which of the meals the Queen ordered.
The Sheep Heid Inn, established in 1360, has been linked to the royal family since the 1580s after King James VI gifted the landlord an ornate ram's head snuff box.
It is believed he and his mother, Mary Queen of Scots, stopped by the inn many times to play skittles in the courtyard.
Councillor Alex Lunn told the Scotsman newspaper: "The Sheep Heid Inn is something the local community are very proud of and a visit from the Queen is another string to add to its bow.
"I eat there regularly so I'm sure Her Majesty enjoyed an excellent meal."