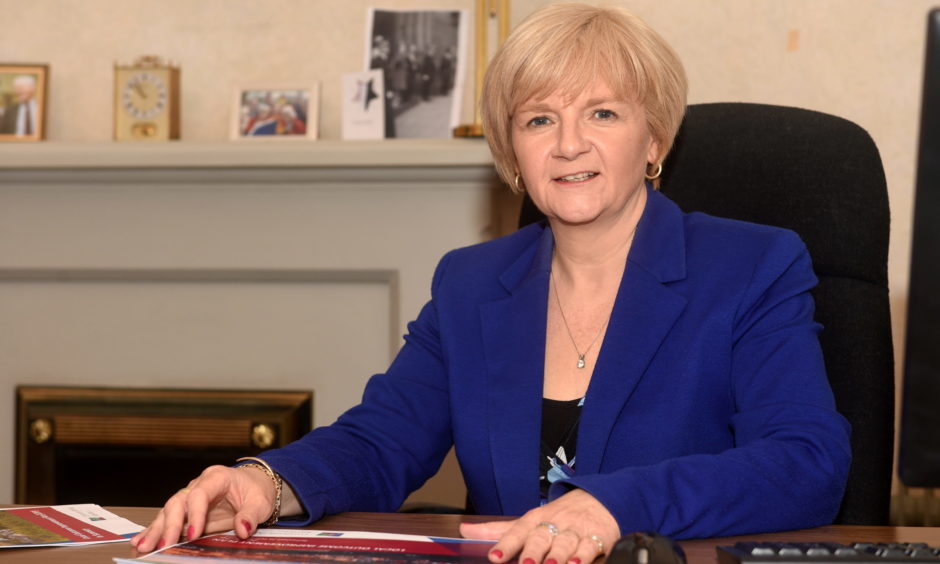 Aberdeen City Council's decision to close Union Street to cars and pedestrianise a bus thoroughfare has been controversial among locals and businesses – but several weeks in, has the authority's decision been justified? For the latest article in our Pandemic Pedal Power series we speak to ACC's co-leader, Jenny Laing.
Transport in Aberdeen is highly likely to change in the coming years as the city contends with upcoming climate targets, the council's co-leader has said.
Jenny Laing says the pandemic has forced the council to rethink how it does business and could lead to a shake-up in its future transport plans following a dramatic dip in vehicle traffic and a corresponding rise in walking and cycling.
The Labour group leader, speaking to the Press and Journal, has also said the authority will do more to consult with bus companies and local businesses if and when it makes more permanent changes to city streets, following an outcry over its handling of the pedestrianisation of Union Street.
Changing lanes
While acknowledging the substantial impact Covid-19 has had on the city's transport use, Ms Laing says future decisions will be influenced more by the need to meet climate targets than anything else.
"Ironically it is the other global issue that we still face, climate change, which will have more of an impact on our transport plans for the future. It is clear that transport nationally and for Aberdeen is a very significant contributor to our carbon emissions and one which must be tackled.
"What the pandemic has shown us is that there is another way. We do not all need to commute to work in the morning and evening generating congestion, producing emissions, wasting our money and time that could be better spent with our families.
"It is clear that to meet our climate change goals we will have to continually look at our program of interventions and priorities those that deliver."
Aberdeen sought some of the greatest per-head funding for active travel measures through the Spaces for People scheme administered by Sustrans, the sustainable transport body.
It has used the £1.76 million to extend pavements and create new lanes for cyclists, prioritising active and public travel over private cars in busier streets.
Despite the Covid-accelerated roll-out of cycle lanes, Ms Laing says that active travel had not been an immediate priority pre-Covid, and may not be as restrictions are eased.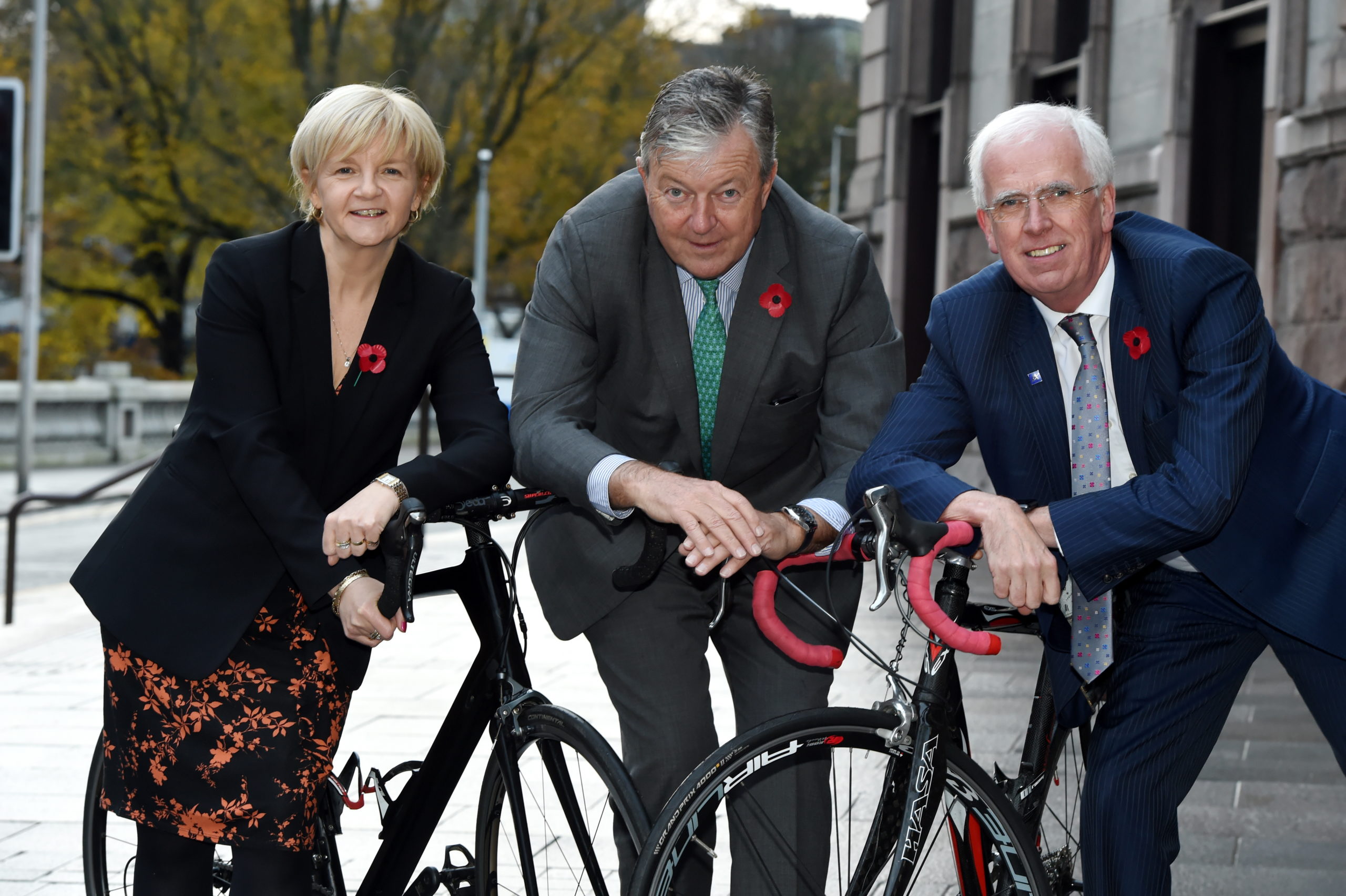 "While our fight against Covid-19 with the recent Spaces for People work has seen active travel accelerated, this work is temporary and not necessarily in the order we would have wanted to do it," she added.
"That said the demand for active travel has increased greatly and people's experiences both good and bad will help to shape that discussion.
"The evidence that we gather through the shift in travel patterns as well as people's own experience of working from home will also help to determine what our future looks like."
As for whether any of the measures currently in place in Aberdeen will remain, the councillor is frank.
"We have been clear from the outset that these are temporary and that they will be removed when it is safe to do so. We will continue to consult on all the interventions as we refine them and clearly if the public want a change, we will consider it."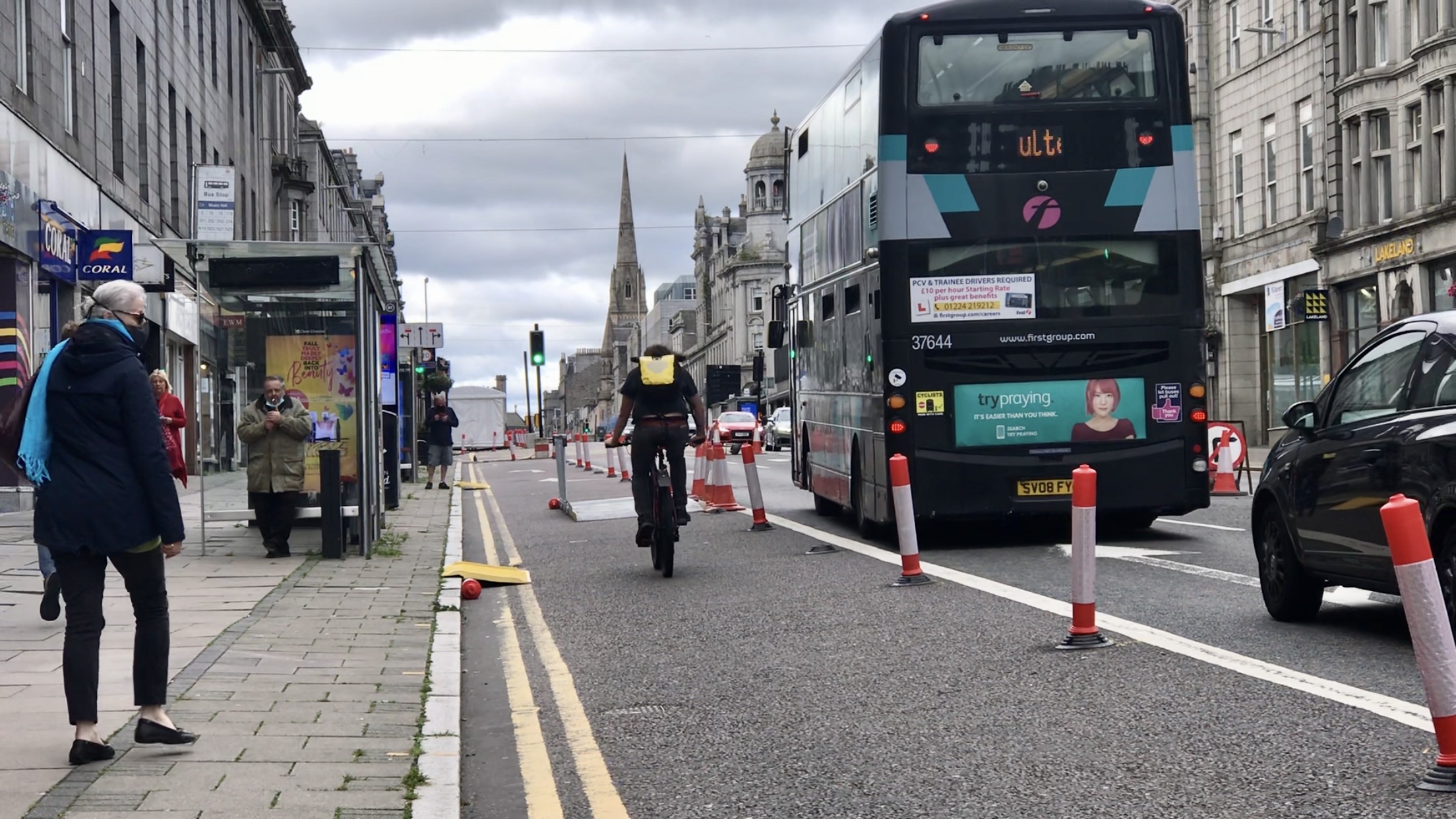 Fractured Union (Street)
Meanwhile, Ms Laing has sought to explain the reasoning behind the closure of Union Street to all vehicular traffic, including buses, between Bridge Street and Market Street.
The bosses of both First and Stagecoach have been critical of the move, but the councillor says keeping the stretch – the busiest part of the road – completely open would not have been safe.
Plans had been devised to operate the street in the same way as Broad Street – a "shared space" thoroughfare used by buses and pedestrians alike – but were ultimately binned because Union Street was simply too busy for them to work.
"The timeline from the formation of the Spaces for People through our application to delivery has been a matter of weeks," she said.
"It is true to say that at the outset some businesses which were still trading were upset and caught off guard, but we have worked with those businesses to try and address their concerns.
"Buses running the length of Union Street was…the preferred option. We said from the outset that consultation in advance would be difficult, but we would work with everyone to refine the options and improve the inventions where we can."
Pandemic Pedal Power: Public transport can't be forgotten in cycle fightback, bus bosses say
The uptake in cycling and walking has not been lost on Aberdeen's council administration – but Ms Laing says pressure from cycling groups will not bend the council's ear as easily as they might have hoped. There will be, she insists, a place for the car in the city centre.
"The key to a successful transport system is to have the right solution in the right place," she continued.
"In that sense in Aberdeen all transport modes have their role but as the focus on climate change and now the pandemic sharpens, it's clear that change is inevitable.
"That does not mean that car drivers should be pariahs or that cyclists should be second class citizens. Both have a really important role but historically like the rest of the UK active travel has not seen the same level of investment as other forms.
"The pandemic has highlighted a demand for active travel opportunities which were already growing but this will have to be done in a balanced way."
---
Share your views on cycling where you live
The Press and Journal is looking for cyclists from across the north and north-east Scotland to complete our Pandemic Pedal Power survey, sharing views on how your cycling habits have changed – or even formed – during lockdown.
The survey is open to both experienced and novice cyclists, and completed surveys will be entered into a draw to win a £50 Halfords voucher.

If you have anything further you'd like to contribute to our story, email jbrady@dctmedia.co.uk with pictures, videos and anything else you'd be happy to share.