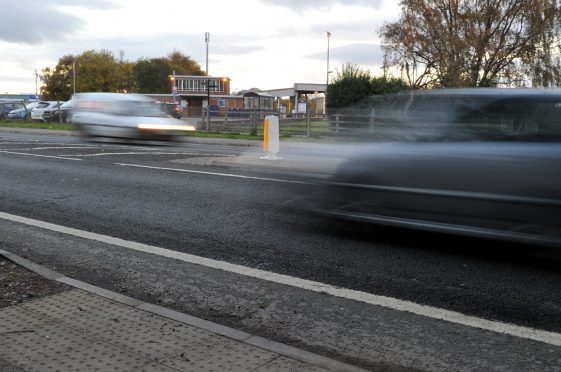 Roads bosses have pledged to investigate creating a new crossing over the A96 at Forres to offer commuters a safe route between the train station and the town.
Transport Scotland is locked in talks with Network Rail about the potential to instal the safety measure along the Aberdeen-Inverness route while work is ongoing to relocate the station.
Last night, a spokeswoman for the government agency confirmed further discussions on the matter have been scheduled for next week.
She said: "Transport Scotland has had a number of meetings with Network Rail and its engineering consultants where crossing facilities on the A96 have been discussed.
"A further meeting between ourselves, Network Rail and Forres Community Council is being held next week to discuss this issue."
Forres councillor George Alexander said locals have demanded a safer way of crossing the busy road for decades.
Mr Alexander added: "Previously, people have wanted a crossing from the station on to Tytler Street, but now that the station is moving everyone will be trying to cross the A96 at Market Street so that is where it should go.
"There is now more cause than ever to create this, it would be the only safe way to cross that road."
Highlands and Islands MSP Douglas Ross has supported calls for the new crossing – and has also been invited to attend the summit on Monday.
Mr Ross said it was "imperative" that a safe way of crossing the trunk road from the train station into the town was created.
The Tory politician, who also represents Fochabers Lhanbryde on Moray Council, now plans to raise the issue at Holyrood.
Mr Ross has tabled a question to Transport Minister Hamza Yousaf.
He said: "This is clearly the time to provide pedestrians with a safer means of crossing the A96 trunk route, given that the Forres bypass was built between the town and the railway station.
"With the number of people now crossing the A96 in that area greatly increased, the need for a safer form of crossing is seen locally as imperative."