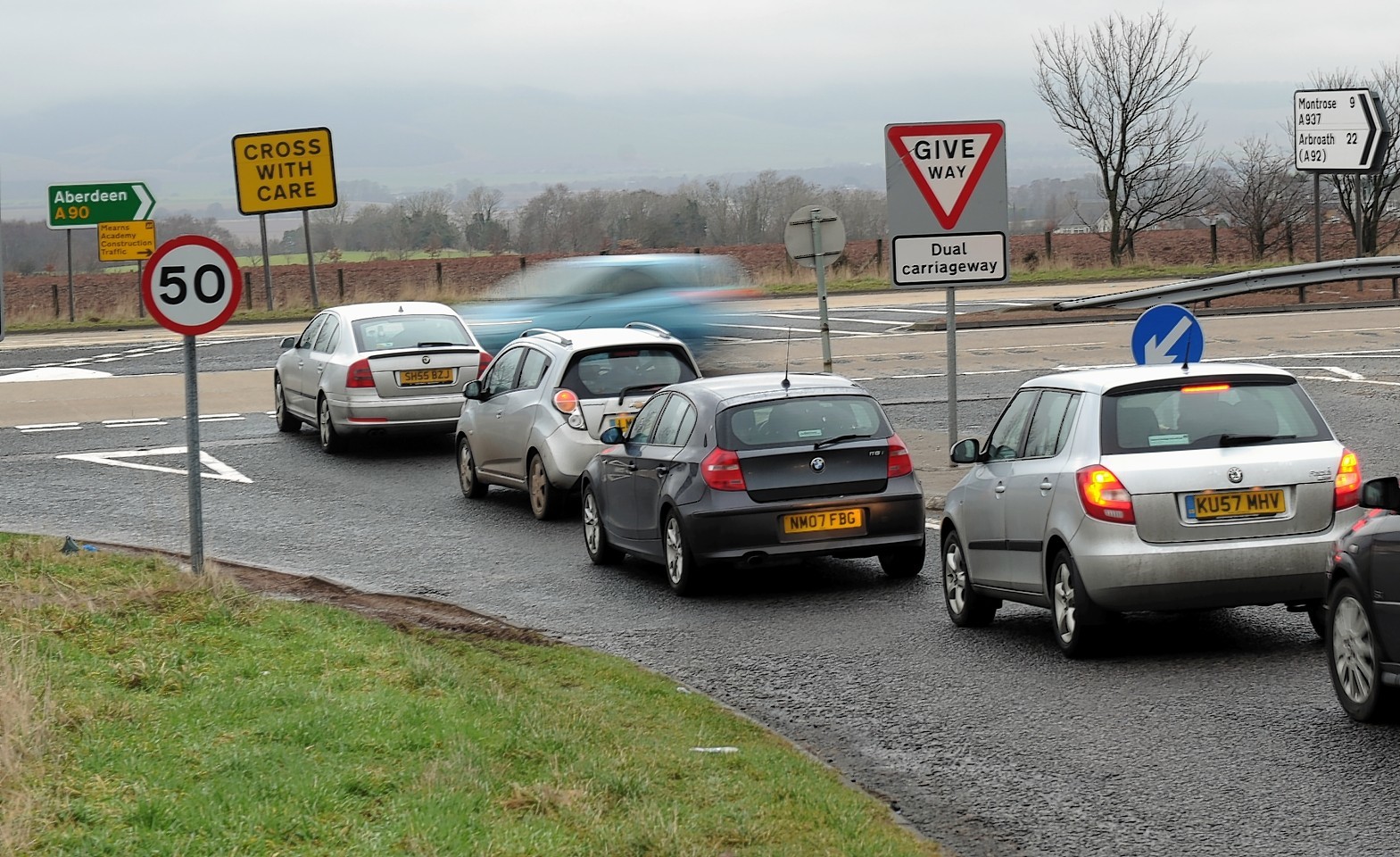 Work to build a flyover at a north-east accident blackspot could take longer than the construction of the world's tallest building.
North-east MSP Mike Rumbles last night claimed the Burj Khalifa tower, in Dubai, had been built in less time than it would take to construct the new interchange at the A90 Aberdeen to Dundee road's south junction, in Laurencekirk.
The Lib Dem said Scottish Government transport minister, Humza Yousaf, had informed Holyrood's rural affairs committee yesterday that the project would take another five years.
Residents have been calling for action – in the shape of a flyover or underpass – on the region's busiest route at its junction with the A937 to Montrose for years.
Mr Rumbles claimed since "temporary measures" were installed at the spot in Laurencekirk in 2006, the A90 project would take twice as long as the construction of the 2,722 ft Burj Khalifa Tower – which was built in seven years.
Last month Mr Yousaf said he hoped work could begin on the flyover by 2019.
Mr Rumbles said: "The Transport Minister should be ashamed. He told the committee that he would report back with a specific start date, and now he has the gall to tell us work will start no earlier than 2021.
"Like many who use the road, I regularly pass the 'temporary measures' installed in 2006 by the Liberal Democrat minister at the time, and I'm exasperated by the Scottish Government's lack of progress."
Secretary of the Laurencekirk Development Trust (LDT), Mike Robson, said: "2021 was the initial date they suggested. As long as it is still on the cards it is the main thing. I think there is still an issue that any delay is increasing the level of danger and volume of traffic.
"The urgency is form the safety point of view and the impact in Laurencekirk is just as severe as it has ever been.
"It would be interesting to know why there has been a slippage, it would imply someone has made a miscalculation somewhere along the line."
Last night a Transport Scotland spokesman said: "We want to see a grade separated junction delivered at Laurencekirk and have committed up to £24million for its design and construction as part of a package of additional investment alongside the Aberdeen City Region Deal.
"However, we must observe the statutory process which includes preparatory development work, detailed design, consultation with local communities and dealing with any objections to proposals.
"We will continue to push forward work to deliver this scheme as soon as possible which will bring improved road safety and economic benefits to road users and the local community in Laurencekirk and the wider north east."