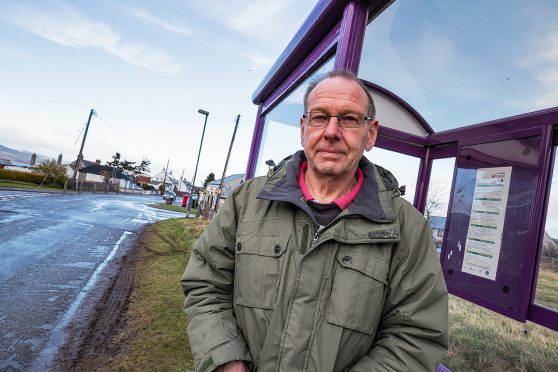 A switch of bus provider could leave purpose-built commuter homes on the Black Isle without a vital public transport link.
Community leaders at Culbokie fear Highland Council's decision to switch operator for the "21" and "22" services from Stagecoach to rivals D&E Coaches in April will result in the loss of a three-times-a-day special diversion.
There appears to be no future for the "25X" branch route, which would leave customers no choice but to revert to their own vehicles to get to their Inverness jobs.
No-one from D&E Coaches could be contacted last night.
Ferintosh Community Council has lodged an objection to Highland Council's decision.
Its chairman Bruce Morrison said: "This contradicts the strategic plan for this area. Culbokie has been developed as a commuter village. Its residents accept that, but only if services grow to match the increasing population."
He said residents had made a significant contribution to a host of initiatives to "enhance community cohesion and replace declining public services" in an area of population growth.
"The small cost of a minor diversion of a bus," he said, "is far outweighed by the value of support for these key people for which Culbokie is being developed – commuters."
Black Isle SNP councillor Craig Fraser echoed the frustration.
He said: "These decisions impact on the young, wanting to see friends in other areas of the Black Isle, on the elderly and on commuters wishing to use public transport to get to and from work. This decision was short-sighted and will exacerbate social isolation."
A spokeswoman for Highland Council said: "Stagecoach are currently consulting on their timetables. We'll be formally responding, asking for this commercial service to be reinstated."
Stagecoach North Scotland managing director Mark Whitelocks said: "We've provided the 25X service for some time at the request of the community. However, these diversions have often been complained about by people travelling from further afield as this extended their journeys. In light of the tender result, we no longer see the commercial value in continuing these diversions."