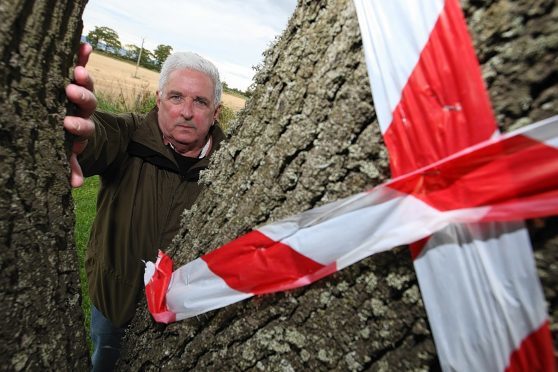 Highland Council is poised to urge transport chiefs to accelerate plans for a new "running lane" on the A9 in Inverness as the first stage of the city's new "East Link".
Local authority officials have recommended that the new lane is built between the Raigmore Interchange and the A9 junction with the B9006 Culloden Road as an "early priority".
They have also backed calls to protect a row of 100-year-old oak trees at Caulfield Road North when the final route is selected for the East Link road between Inshes to Smithton.
Man draws his own plan for Inverness bypass in bid to save 100-year-old oak trees
And officers say they prefer routes which offer more development opportunities in east Inverness – despite them running closer to Cradlehall housing, presenting more flood risks and impact on trees.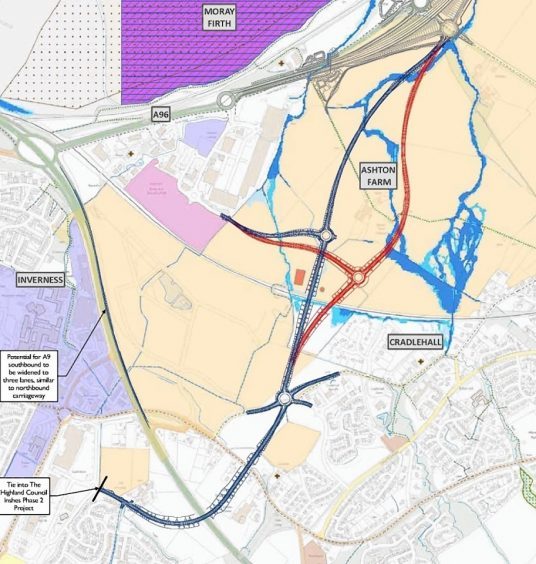 The recommendations are made in a report to Monday's Inverness Area Committee, which will consider Transport Scotland's route options for the East Link.
The new road will eventually connect Inshes Roundabout with the A96 Aberdeen road at Smithton, potentially via a new bridge over the A9, at a cost of between £25million and £65million.
Three options are being explored, with each divided into "A" and "B", differing only in terms of which side of the Ashton Farm buildings the road passes and how it is to existing housing at Cradlehall.
Councillors are being urged to back a "preference" for the B model, saying that while they "may affect residential amenity" in Cradlehall, they are "more likely to make development of the adjoining, allocated land at Ashton farm more effective".
All three options include an additional southbound "running lane" on the A9 between the Raigmore Interchange and the B9006 junction, similar to one which already exists on the northbound.
In a report to committee, officers say: "As this additional running lane is common to all options being considered, Transport Scotland should be encouraged to progress its detailed design and early implementation as a priority."
On previous plans to cut down 17 oak trees on Caulfield Road North, which sparked protests from local residents, the report says: "The avoidance of the woodland that lines Caulfield Road North should be a design parameter at the next detailed design stage."
Scottish ministers, who have pledged £107million for the East Link and a new Longman Road flyover in the Inverness City Region Deal, will make a decision on its preferred option later this year.
Highland Council officers suggest the council should not object at this stage to either of the first two options, but want "further information and reassurance on the traffic implications" related to the third.
A Transport Scotland spokesman said: "The Inshes to Smithton scheme is being taken forward as part of the Inverness and Highland City-Region Deal and we are working closely with our colleagues in The Highland Council to ensure that the scheme fits with their Development Plan for the area east of the A9."