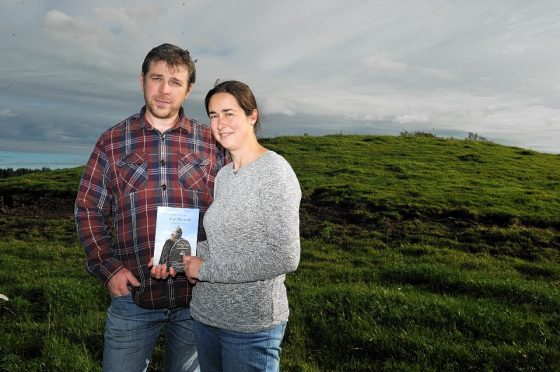 Plans to create a new main route through Moray could "destroy" an historic landmark made famous by William Shakespeare.
Transport bosses have submitted a shortlist of options for how a dualled A96 road between Aberdeen and Inverness could run through the region.
One contentious suggestion would direct the 80ft-wide road over Macbeth's Hillock – a mound made legendary in the Bard's play as the spot where Macbeth meets the Three Witches who predict his fate.
Landowners Karen and George Sutherland have planning permission to create holiday camping accommodation around the site, and are currently striving to secure funding to begin the work.
The couple claimed yesterday the road scheme would kill off their ambitions.
Mrs Sutherland said: "It would finish the business for us, and it would devastate the site as a historic attraction.
"If the hill is wiped out, that will be a huge loss for the area."
The pair have been joined in their fight by dozens of Dyke residents, who fear that the same option, and another possible route, would "cut their community in half".
During a passionate meeting at Dyke Village Hall, more than 120 people discussed how best to raise their concerns.
The gathering was arranged by Lorna Ross, who owns the nearby Muirside Farm.
She listed a catalogue of problems with options bypassing the north of Forres, including a potentially disastrous impact on flood plains.
Mrs Ross said: "This area is a network of small communities, making up one large community.
"To have a dual carriageway cutting through and splitting that in half would have a terrible effect on people's lives.
After being contacted by worried constituents, Moray MSP, Richard Lochhead, has invited project managers to Dyke to meet locals.
Transport Scotland last night insisted no decisions have been made on what route the dual A96 might take through Moray, and argued that all feedback would be considered.
A spokesman said: "The vital feedback we receive will help inform the further design and assessment work, as we look towards identifying a preferred route option next year."
Last week, more than 1,800 people attended a series of public exhibitions on the proposals.
The closing date for comments to be submitted is Friday, August 4.