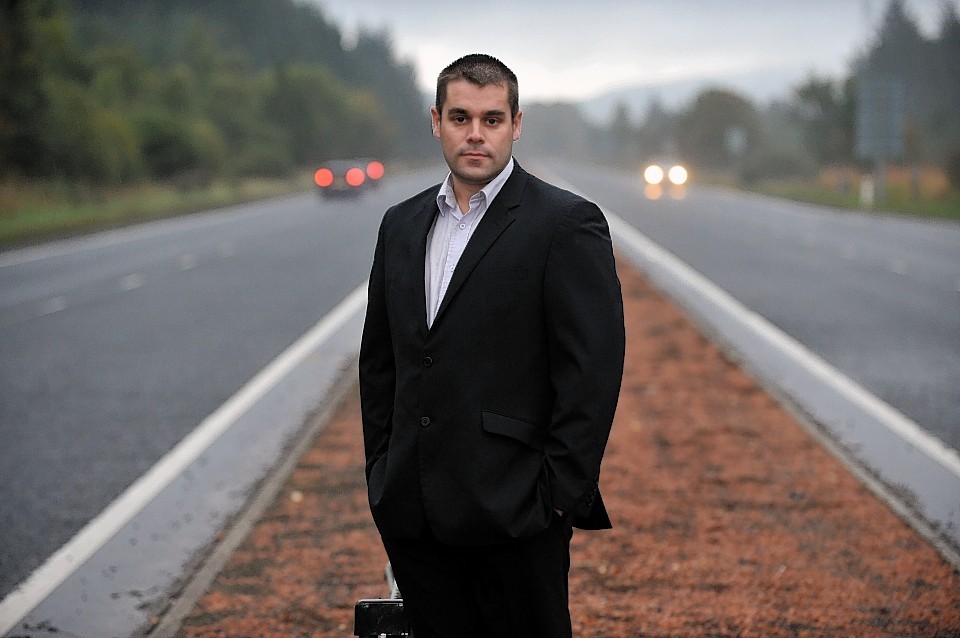 An attempt to resolve the increasingly acrimonious dispute over average speed cameras on the main road into the Highlands has suffered a serious setback.
Anti-speed camera campaigners have rejected a private meeting with the head of the A9 Safety Group insisting discussions must be open to the public.
The rebuff brought an angry response from Transport Scotland which said the safety group members represented a cross-section of respected groups including the police, councils, hauliers and drivers.
Holyrood's public petitions committee set up the meeting after it decided it could go no further with a petition against the £2.5million scheme to instal average speed cameras on the Perth-Inverness section of the A9 from Mike Burns, of Foyers.
Mr Burns has written a strongly worded letter on behalf of the campaign's 9,100 supporters to A9 Safety Group chairman Stewart Leggett rejecting his invitation for a one-on-one meeting.
He claimed the meeting would not be constructive due to Mr Leggett's "bullishness" towards the campaign.
Mr Burns questioned the safety group's legitimacy and claimed it was set up to "rubber stamp" the decision to instal cameras.
The IT specialist said the campaign had previously questioned Mr Leggett's "professional integrity" to the point of asking Transport Scotland chief executive David Middleton to intervene, only for Mr Middleton to refuse to meet three times.
"The campaign feels the entire A9 Safety Group should be subject to an open public meeting, in Inverness, to explain their roles and decisions face to face with Highlanders who have voiced in their tens of thousands against this ill thought out proposal," he said.
A Transport Scotland spokesman accused Mr Burns of ignoring the advice of the public petitions committee to meet Mr Leggett, and of not really representing majority opinion.
"Mr Burns has most recently rejected six opportunities to meet with the A9 Safety Group at its public information events," he said.
"While Mr Burns' petition that went to the committee attracted around 2,000 signatures, up to 40,000 people use the A9 around Inverness alone on a daily basis."
Public petitions convener Dave Stewart, who suggested the meeting, said Mr Burns was entitled to ask for a public meeting.