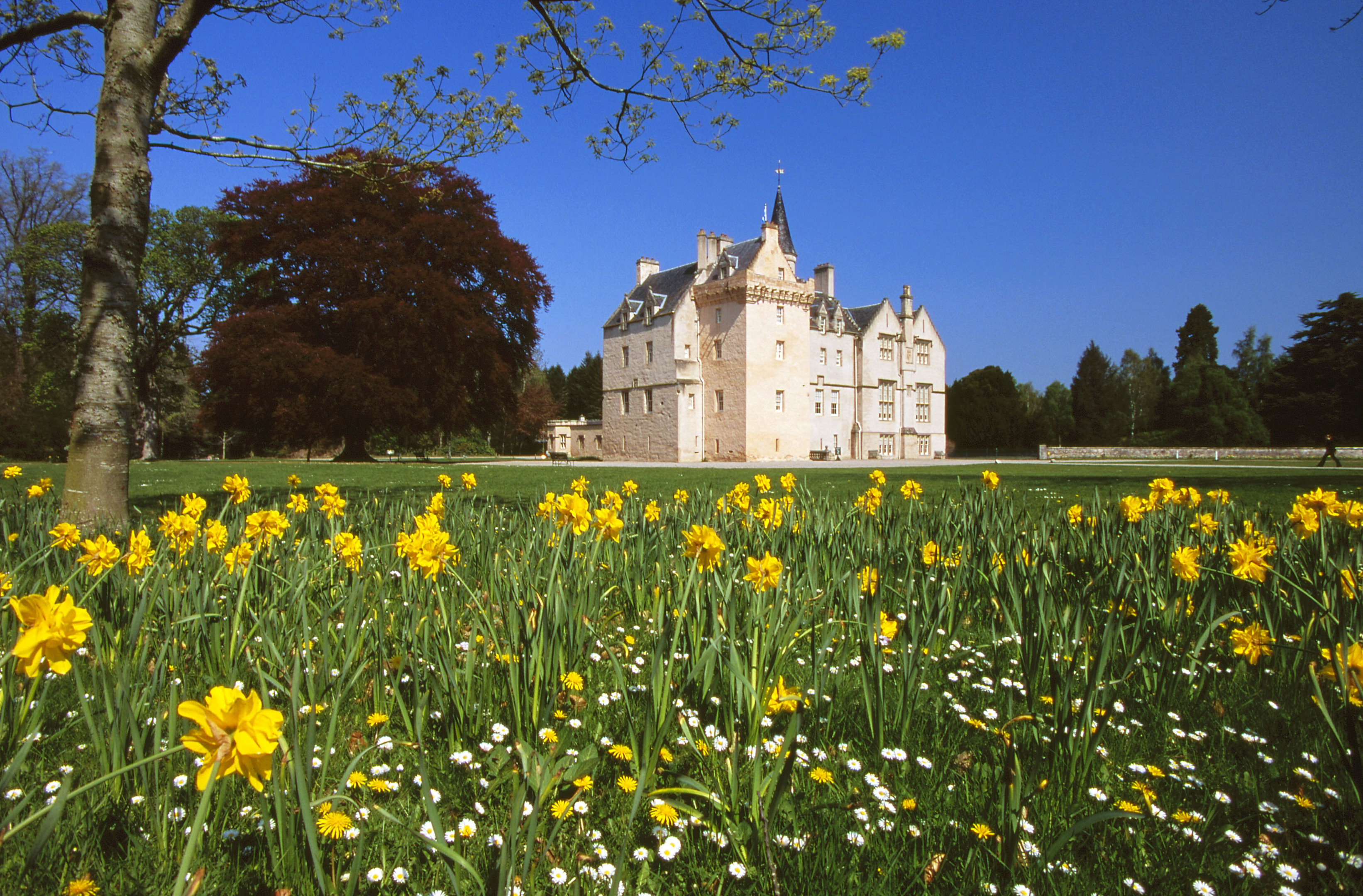 The custodians of one of Moray's most historic landmarks are scrutinising plans which could send four lanes of traffic flowing past the ancient building.
The National Trust for Scotland (NTS) looks after Brodie Castle, a 16th century tower house which boasts of being nestled amid "71 acres of peaceful parkland".
But its serene surroundings have come under threat from proposals to create a dual A96 road between Aberdeen and Inverness.
Designs for the stretch between Fochabers and Hardmuir include a controversial option which would site the 260ft-wide road "at the front gates" of the storied venue – which attracts more than 100,000 visitors every year.
An NTS spokesman yesterday confirmed that a team of experts are busy poring over the proposal, and have sought additional information from Transport Scotland ahead of tendering an official response.
He said: "Senior managers are now studying the proposed routes with a view to making a response to the consultation shortly.
"At this early stage, it is clear that more information needs to be provided.
"The Trust will take a view based on what is best for its members, visitors and the setting of the castle itself."
The response is expected to be submitted within days, as the consultation period on the proposed routes ends on Friday, August 4.
Meanwhile, people in Lhanbryde have gathered for a public meeting on what some of the northern options for the new A96 could mean for the village.
The gathering, at Lhanbryde Community Centre, attracted more than 100 concerned residents.
But Fochabers Lhanbryde councillor, Marc Macrae, said opinion remained split on what route would best suit the village and its surrounding communities.
He said: "There is a huge amount of interest about where the dual route may end up going, but people around the village have not reached a consensus on what they feel would be best for the area.
"It's fair to say that some people will inevitably be left unhappy whatever the case may be.
"People living north of Lhanbryde don't want an option that cuts them off, and others are most in favour of options which would bring more people into the village."
Transport Scotland has pledged that all feedback will be taken on board, and "will help inform further design work".