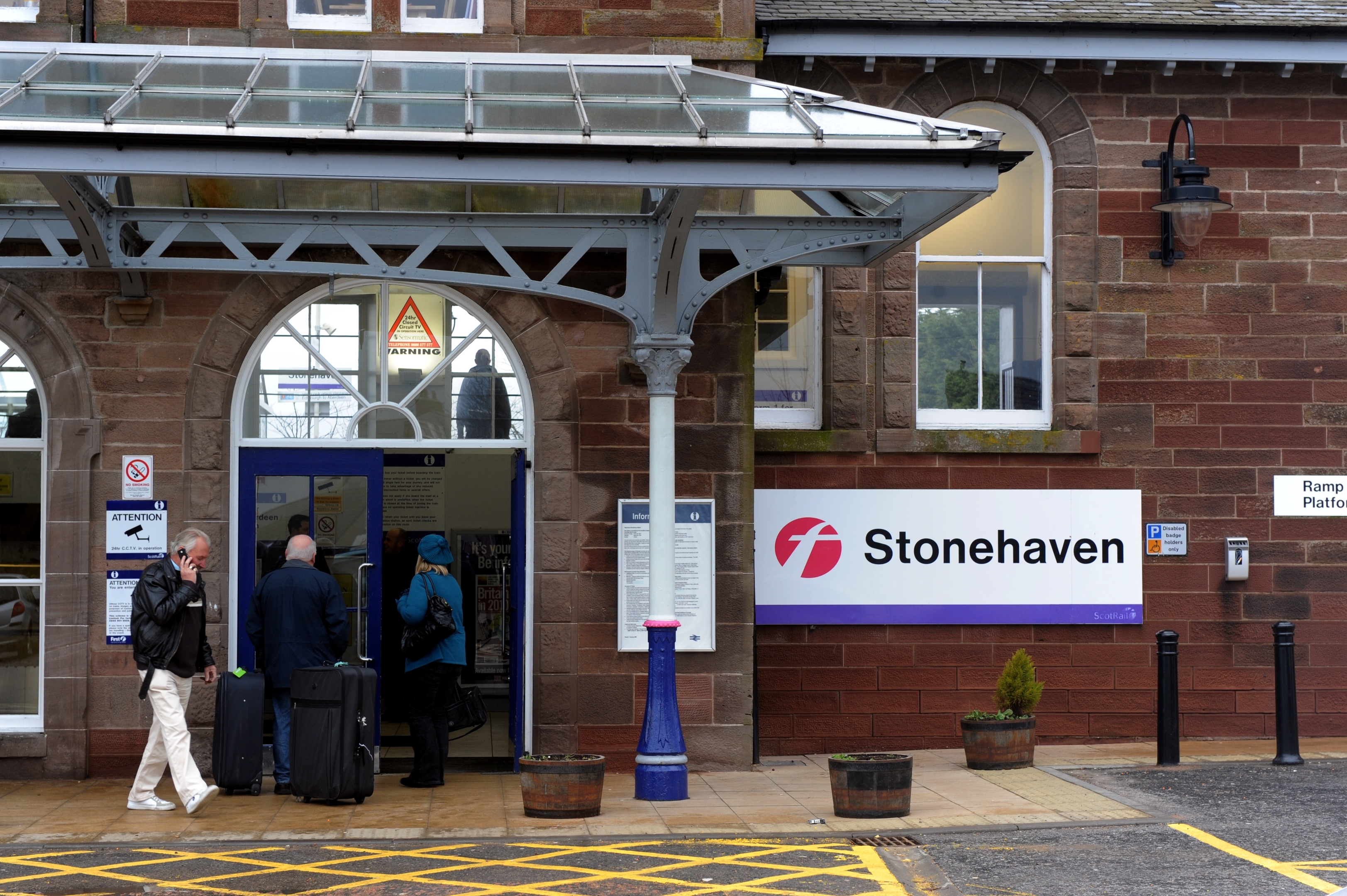 A former oil worker with cancer of the spine has called for better facilities at Stonehaven train station after being forced to stand outside in pain as he waited for a taxi transfer.
Wally Burnett, 62, was recently diagnosed and is undergoing treatment, but is finding it difficult to walk and stand for even short periods of time.
Mr Burnett, who is from the town, was returning from a visit to his father's care home in Arbroath and planned to catch a taxi back from the station.
However, after walking from the platform and down steps out of the station, he realised there was nowhere he could sit down to wait.
Then, when it started to rain, there was no shelter, so he was left to lean on his crutches in the downpour.
He said: "I have good days and bad days with the treatment, but after the visit to see my dad, my hip was hurting a fair bit.
"I couldn't believe there was no seating outside. The weather wasn't great, but I managed to find a corner where I could shelter and lean on my crutches.
"I don't know what other people are supposed to do as there are plenty who find it harder than me.
"I would like to see a lift installed, so people can get over the tracks more easily and also some seating, maybe in the ticket area or outside."
North-east Conservative MSP Liam Kerr has written to ScotRail to explain Mr Burnett's case and formally request the installation of seating and a lift.
He said: "In today's world of user-friendly travel, it's very disappointing the less physically able have to endure such a lack of facilities.
"Stations such as Montrose and Dyce have had lifts installed and I'd like to know when Stonehaven will have a lift, to bring it into line with these other stations.
"I would also request serious consideration be given to siting a bench either inside or outside the main ticket hall."
A ScotRail spokesman pledged to investigate whether seating and a lift could be installed.
He said: "We are sorry to hear about Mr Burnett's illness, and we wish him a full recovery.
"We are always working to improve access to our stations, and we will look into this matter."