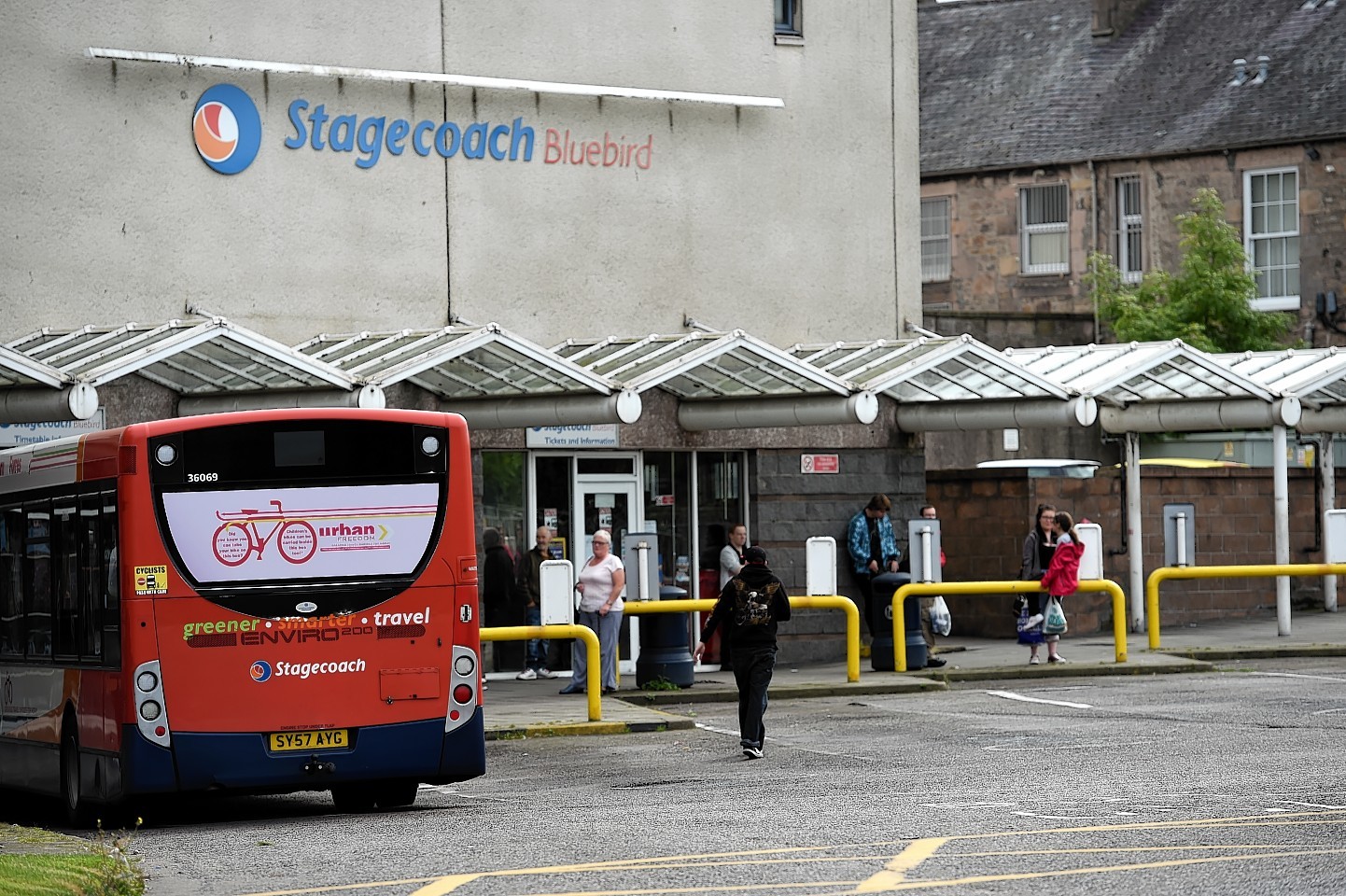 A bus firm has performed a welcome U-turn by reinstating a route through Elgin that was axed earlier this year despite huge local protests.
Stagecoach sparked fury in the Moray town this spring when it pulled a number of services.
Among the most contentious of the cuts was a route from Lesmurdie Road, which had been used by residents at the Larch Court sheltered housing complex.
Forlorn pensioners claimed they would be left housebound by the removal of the lifeline service.
Faced with mounting fury, Stagecoach yesterday announced that upcoming timetable changes would include the re-introduction of a service to the street.
The firm cited "customer feedback" as one of the main factors behind the about-face.
Under the revised scheme, a new number 34 service will connect Lesmurdie Road and Fraser Avenue with the town's Tesco store and bus station.
Elgin Community Council member Patsy Gowans said the changes had also prevented some disabled younger people in the area from venturing into town.
The former Elgin City North councillor added: "It is fantastic news that the people have been heard, and that they are finally going to get their bus service back."
Moray MSP, Richard Lochhead, added: "Stagecoach clearly received a lot of representations directly from customers, and others, that have led to this change of heart."
A packed public meeting, convened by Moray MP Douglas Ross at Elgin's St Giles Church last month, has also been hailed as a pivotal moment in the campaign to restore the service.
Nearly 200 unhappy customers attended, along with representatives from Stagecoach.
Regional boss for Stagecoach, Mark Whitelocks, said: "We found the comments that were received very useful in refining our plans."
Stagecoach has also announced a re-routing of the number 10 service to serve Forres Enterprise Park on all journeys.
The firm has launched an online consultation on the changes, which will run until Friday, November 17.
Public meetings will be held at Elgin Bus Station on November 14 from 9am to noon, and at a location to be confirmed in Forres from 9am to noon on November 15.