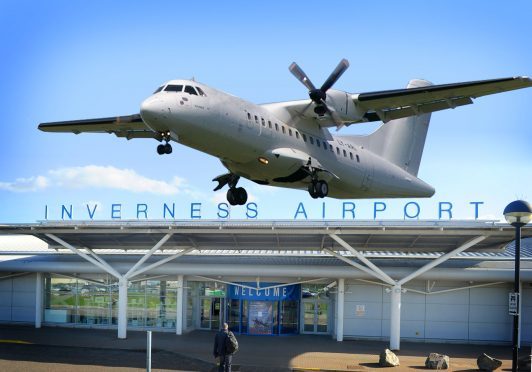 Plans for a railway station serving Inverness Airport are steaming ahead.
There are high hopes construction of the £2million development could begin next year after Transport Scotland took on responsibility for the project.
Councillor Allan Henderson, chairman of the Highlands and Islands Transport Partnership (HiTrans), which was yesterday hosting a conference in Inverness on rail services in the region, hoped significant progress would be made in the coming year now that Transport Scotland was responsible for the project.
He said: "The fact they are in charge means the new airport railway station will be fully funded."
A Transport Scotland spokeswoman confirmed: "In agreement with HiTrans, Transport Scotland has now assumed the role of client for this project.
"Officials have instructed Network Rail to provide a costed programme, building on the work already undertaken by HiTrans.
"This work will be conducted in parallel with capacity considerations for Nairn to Inverness looking at timetable and infrastructure options to accommodate the future requirements for both passenger and freight services."
Highland councillors last year unanimously approved the proposed station, a mile from the airport at Dalcross.
The plans by HiTrans include a 575ft long platform with waiting areas and shelters as well as space for 50 short-stay and 100 long-stay parking spaces and a cycle park.
Hitrans hopes a possible second phase of development will see a passing loop for trains added, along with another platform.
HIAL will operate a shuttle bus between airport terminals and the station.
The organisation says forecasts suggest the station could become the second busiest in the north after Inverness, with passenger volumes of 40,000 a year by 2075.