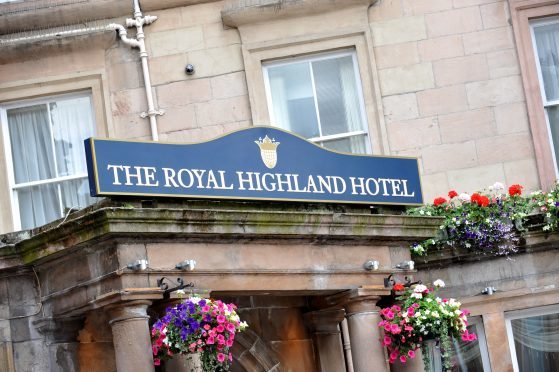 A £6million facelift of Inverness Railway Station is being held back by a city hotel, it has been claimed.
Bosses at ScotRail Alliance, which is behind the development to overhaul the city centre station, say their plans are being hampered by the Royal Highland Hotel.
ScotRail Alliance's project lead Peter O'Connell said the hotel was refusing to relocate their eight parking spaces in Station Square, which would have led to their plans to make the area completely pedestrianised.
He told a conference hosted by Highlands and Islands Transport Partnership (HiTrans): "We have plans to redevelop all three entrances of the station.
"We have had consultatations with the Royal Highland Hotel but they refuse to move their eight spaces to make the area pedestrianised.
"They claim they are essential to their business, but we believe they could move spaces to the Eastgate or elsewhere without impacting on their operations."
Fraser Grieve, chairman of SCDI, said: "It is fantastic to see the recommendations for the three railway entrances but disappointing to see the hotel blocking proposals for an attractive square."
A hotel spokesman said: "The management of the Royal Highland Hotel is happy at any time to sit down with Scotrail, Abellio and Highland Council to discuss how the proposals for Station Square may be brought forward, but there must be some recognition of the value to the hotel in the existing car park spaces."
The redevelopment will include more shopping options in the concourse, along with a more dominant frontage on to Station Square. A feature will be upgraded pedestrian links to the Farraline Park bus station and Falcon Square.