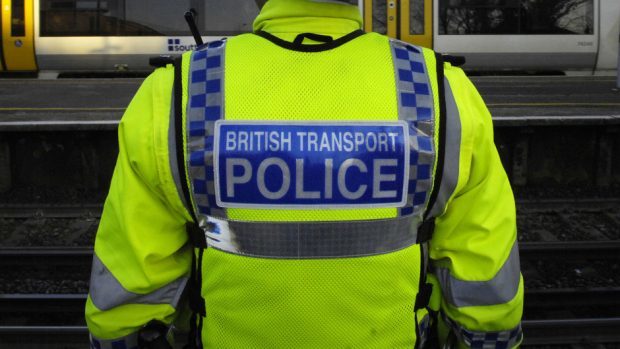 British Transport Police officers in Scotland are supporting Operation Sceptre, a national week of action tackling knife crime.
Police forces across the country will be taking part in the operation this week, to coincide with school half term.
Since April 2016, there have been 41 recorded knife incidents on the railway in Scotland. Officers will be working to engage with the rail community, including rail staff.
Inspector Richard McCartney from BTP, said: "Thankfully, our statistics tell us that knife crime on the Scottish railways remains low. And where incidents are recorded, the majority are for possession offences rather than a knife being used as a weapon.
"Nevertheless, we recognise that BTP has a pivotal role in tackling knife crime and the devastating consequences that knife crime can lead to. That is why we are supporting this national week of action in Scotland.
"There can be no excuse for being in possession of such a lethal item. Our tactics next week are designed to make the railway a hostile environment for criminals to operate."
During the week, officers will be highly visible at stations in Scotland looking to engage with the travelling community and to deter and disrupt knife crime.