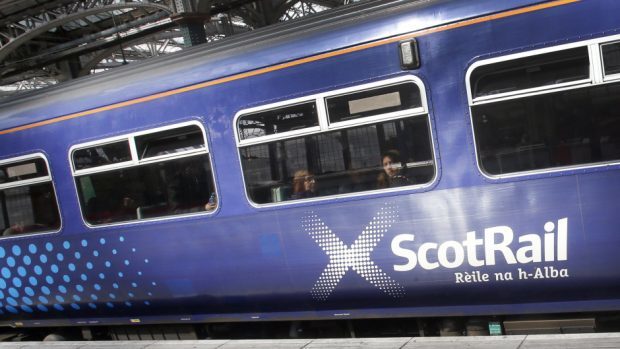 A dozen trains used on north-east routes have been moved to England, it has emerged.
The vehicles will now serve passengers in northern England, The Sunday Herald reported.
Scotrail had leased them from Porterbrook but once that contract had lapsed, a fresh deal with the English firm was agreed.
The decision has caused uproar with union chiefs, who have accused Scotrail's owners Abellio of failing to address overcrowding and a lack of carriages on services.
Manuel Cortes, general secretary of the Transport Salaried Staffs' Association, said the Dutch company should have fought to retain the lease.
He said: "As summer approaches passenger density gets higher so it's no time for Scotland to be losing trains from the service.
"Bad management is to blame. But the lease system of trains is one of the most snide and despicable things about the great rail privatisation swindle.
"They are not owned by Network Rail or even the train operating companies but by private venture operating companies who just lease old trains – the very same ones that we used to own in public ownership – to the highest bidder, for rip-off rates."
A spokesman from Scotrail Alliance, a partnership between Abellio and infrastructure owner Network Rail, said it was in the process of securing more trains to increase capacity.