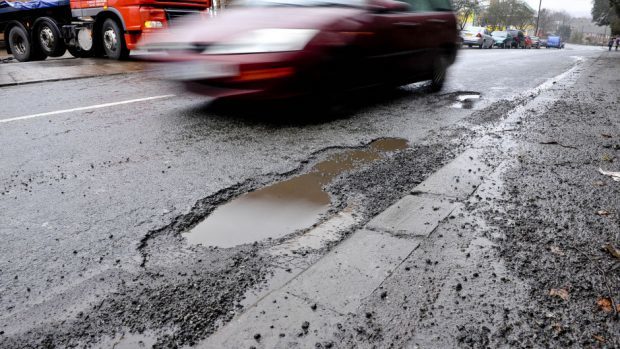 An extra £500,000 will be spent on battling potholes in Aberdeen over the next year.
Aberdeen City Council members have decided to approve the cash injection, which will be added to the £267,000 pothole-fighting fund it has already received from Cosla, the local government representative organisation.
The move was approved at a meeting of the strategic commissioning committee, whose convener is the council's co-leader Jenny Laing.
Mrs Laing said: "In the administration's budget in March, we made a commitment to spend an additional £10 million on improving our roads.
"I have allocated an additional £500,000 to be used to repair faulty junctions and repair roads where there are recurring potholes."