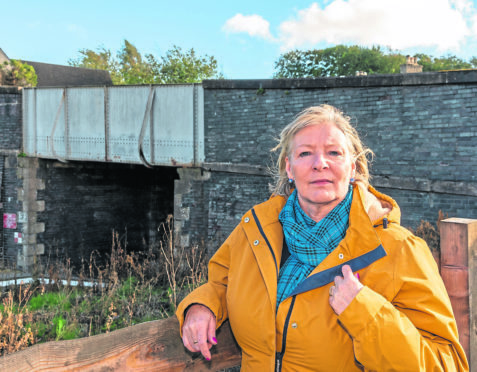 Motorists in the north-east are poised for nearly six months of roadworks misery on one of the region's busiest roads.
The A96 Aberdeen to Inverness road will be reduced to a single carriageway in Keith from next week as part of a £1.1 million refurbishment project.
The bridge across the River Isla and heritage railway in the Moray town will have temporary traffic lights on it until March to preserve the crossing for the future.
Engineers will remove the existing walls on the bridge and carry out strengthening work on the structure and bases.
Bear Scotland has planned the work across two phases in an effort to minimise disruption during the Christmas period and to the heritage railway.
Yesterday, Keith and Cullen councillor Theresa Coull explained that maintaining the bridge was important to the town.
She said: "It's a beautiful bridge when it's lit up but more importantly it's the main way to get from Fife Keith to Keith.
"Investment in maintaining it is very welcome given the amount of traffic that uses it every day on the A96, including some quite heavy vehicles. It needs to be preserved."
The first phase of project will begin on Wednesday and is expected to run until December 21. The second phase will start on January 14 next year and conclude on March 22.
Bear Scotland, which is doing the work, has explained the dates have been scheduled to ensure engineers do not have to work under the crossing while the heritage railway is in operation.
The A96 will remain open throughout the work but will be reduced to a single carriageway.
Andy Thompson, Bear Scotland's north-east representative, said: "As our engineers need access underneath the bridge deck, we've programmed the work to take place around the busy heritage timetable which operates during the summer months and the festive period only, meaning minimal disruption to the rail line.
"To keep everyone safe during the project, temporary traffic lights will be required on the bridge throughout, though our teams will do all they can to minimise any impact by manually operating the lights during peak times if required."